Hello lovelies, hope you have all enjoyed your weekend! The internet here is being very temperamental at the moment, so bare with me if I don't post as often :) here are a few snaps from today.


We were all invited round to Craig & Sam's house for a Sunday roast today, with Sam's mum & dad (Pam & Ken). It was delicious!! Craig is a vegetarian, so we had Quorn fillets, which to my surprise were actually okay! I'm a fussy eater, so that is a big compliment haha. We had a choice of three desserts! There was a Toblerone cake, but I chose a mixture of this NY vanilla cheesecake, a chocolate brownie tray bake, and vanilla ice-cream. It was soo good!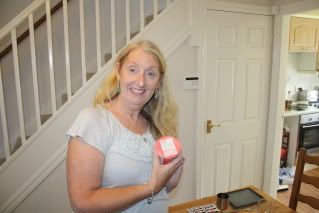 Mark's mum, Sandra


me


Mark, Sandra, & Craig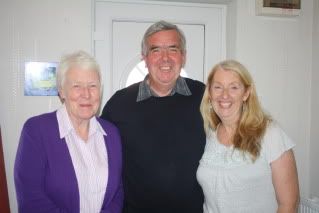 Pam, Ken, & Sandra


Sam, Craig, me, & Mark

It was a lovely afternoon :) we spent the rest of our day watching Surfs Up, Maid in Manhattan and Thelma's Gypsy Girls... perfect Sunday!! I have been working on something too, but it is a secret as it is a surprise for someone in a few months time! So more on that when it comes around..!
Tomorrow morning I am hoping to get in the doctors, I have work for a couple of hours, then in the afternoon an exciting trip out! Sandra, Sam, Mark & I are going to a wholesale warehouse that sells lovely things! I have never been before, so I will let you know how it goes tomorrow :) enjoy your Monday!