Hello lovelies! This is a lovely letter that I received from my niece Caitlin on Wednesday - how sweet!!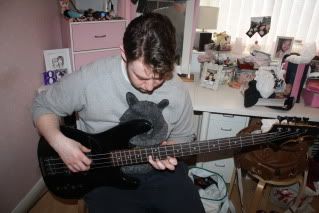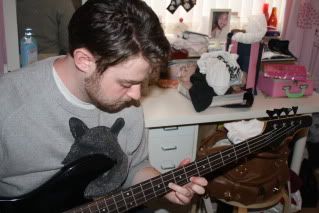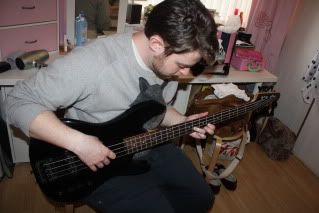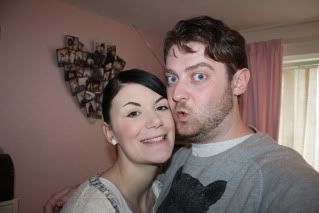 This is my boyfriend, Mark, playing on my dad's old bass guitar :) he is very good at guitar and bass, and I love listening to him playing things and trying to guess what it is. He tried to teach me a bit of a song the other day, but I'm not very good and it hurts my skinny fingers!!!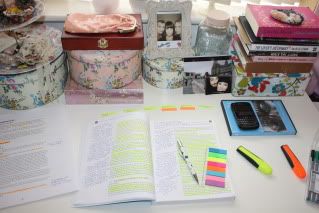 This is what I was doing all day yesterday - studying for 2 assignments that are due in on Friday (eek!). It is very dull I've got to admit - it's a topic that I really don't care for! I stuck highlighter tabs on my desk with a schedule on that I'm trying to stick to.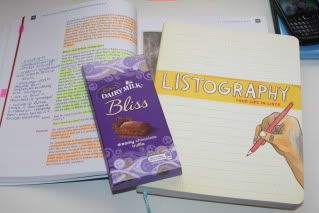 My sister Willow arrived home yesterday from her holiday in Norfolk with her best friend Holly. It sounds like she had a wonderful time, and she brought me a bar of chocolate back which was very welcomed :) Holly's mum gave Willow this book, Listography, and I am definitely going to be investing! It is very cool, I will show you all when I manage to get my hands on my own copy!


Indigo, my 3 year old sister, wasn't too sure why work meant no play! So I had to let her do me a drawing on my assignment book. Luckily she stuck to the back page like I asked her to!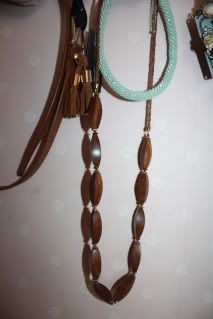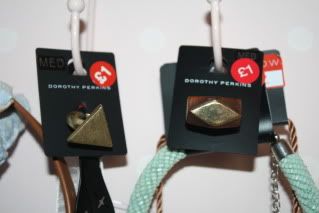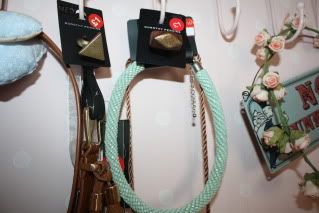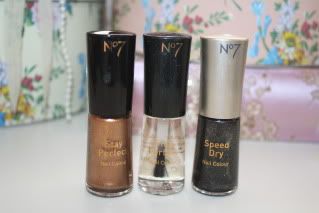 These are my Saturday sale hauls!! I went into town with Willow this morning as she wanted to have her ears pierced (she did - she's very pleased!). Willow got quite a few sale buys too. From top to bottom, an antique lace top from New Look for £6 instead of £16.99, long wooden bead necklace from New Look for £2 instead of £6.99, tan tassel belt from Dorothy Perkins for £2.55 instead of £6, gold triangle ring for 85p instead of £5, wood & gold ring for 85p instead of £5, mint green choker necklace for £1.70 instead of £10, and last but not least these No 7 nail polishes which sell at £7 in Boots, I got 3 for £5 off the market! Love a bargain! DP was the only shop who'd let me use student discount on sale. Has anyone else had any sale bargains lately??

I hope you're all enjoying your Saturday, what are your weekend plans? :)