I'm back with all the delightful photos from yesterday's day of remembering my dad on the third anniversary of his passing away. My mum hired a bouncy castle, invited family & friends, cooked roast pork & stuffing cobs (or chicken for those that preferred!), bought light-up balloons and a helium canister and bought lots of delicious puddings! Be warned - this blog will contain lots of photos!! So many that I've split this into two posts - today's will be the daytime, tomorrow's post will be the balloon release :)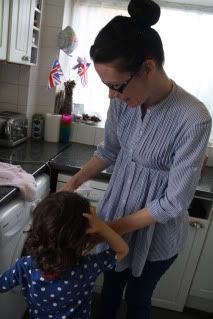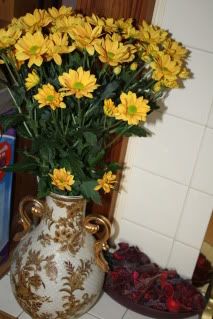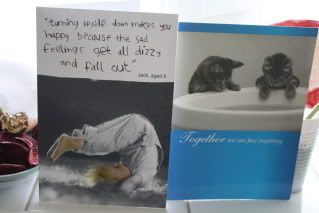 Mum & Indigo opening the cards I got, one for mum, and one for all my siblings. Mark & I walked to the fishing shop (the only place to buy flowers in my village) in the morning and got these lovely flowers for my mum.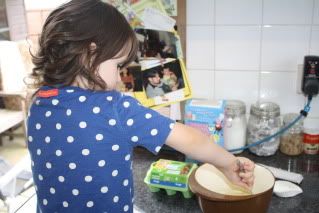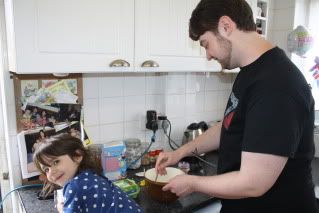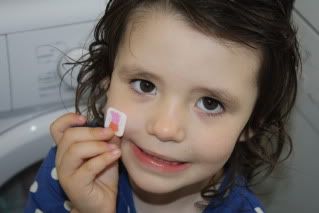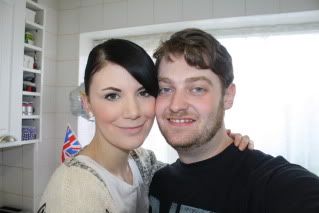 Mark, Indigo & I baked the Peppa Pig muddy puddle cakes I got for Indigo the other day. Indigo liked putting the Peppa & George icing pictures on the top at the end :)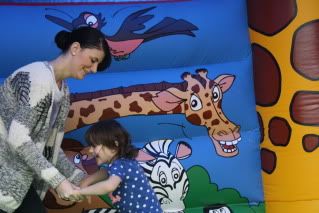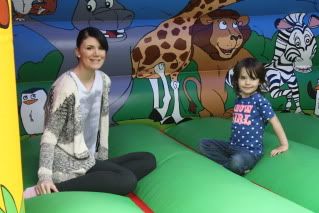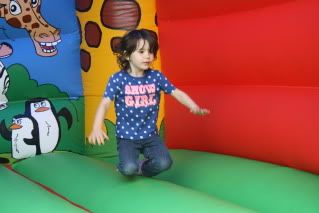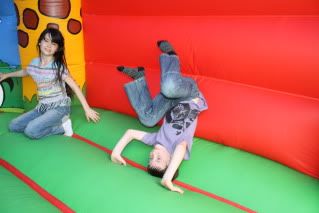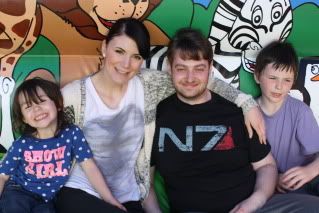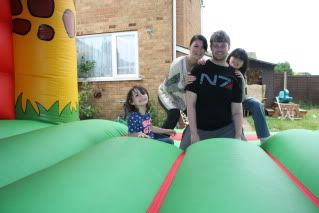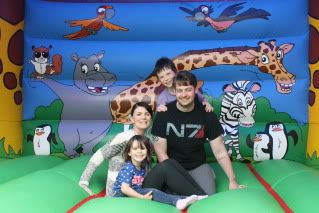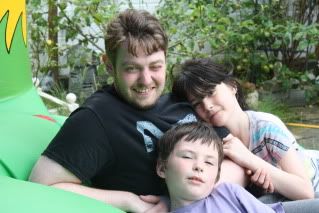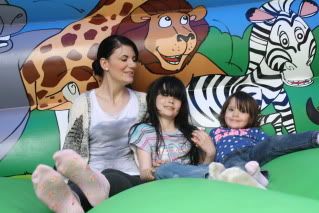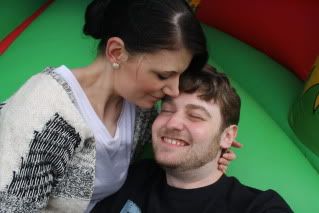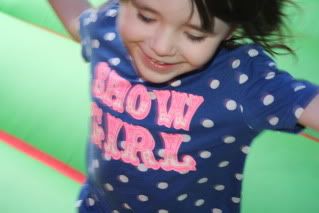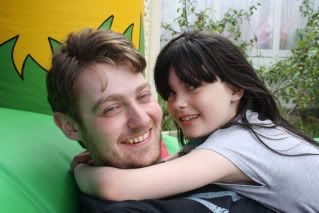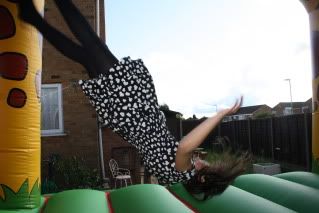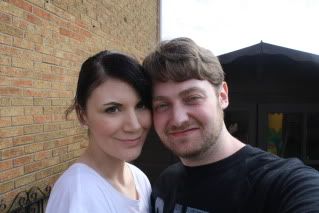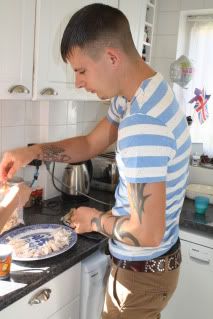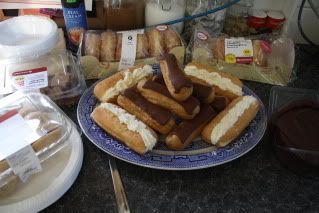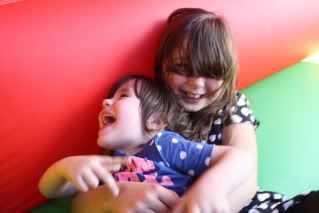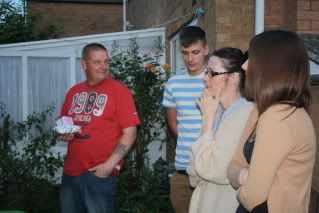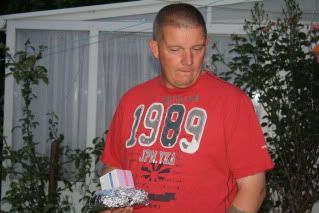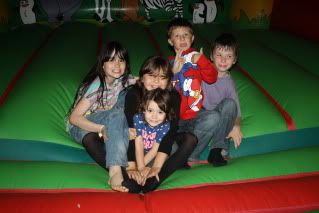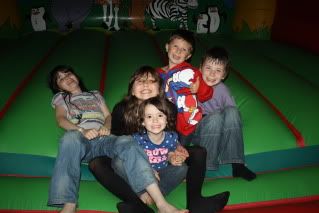 I had the most wonderful day spent with the people I love. There were a few family friends that couldn't make it sadly, but we still had a lovely day. The weather started off a bit gloomy, then there was torrential rain!!! Which resulted in the photo above where the top of the bouncy castle had so much water in that it was holding the roof down!!! Mark got in and pushed it out, thankfully. And after that it was the most beautiful, blue-sky, sunny day we could have asked for :) food, family, and friends - the perfect combination! I was so happy Mark could be here too :) and the light-up balloon release I will save for tomorrow..!