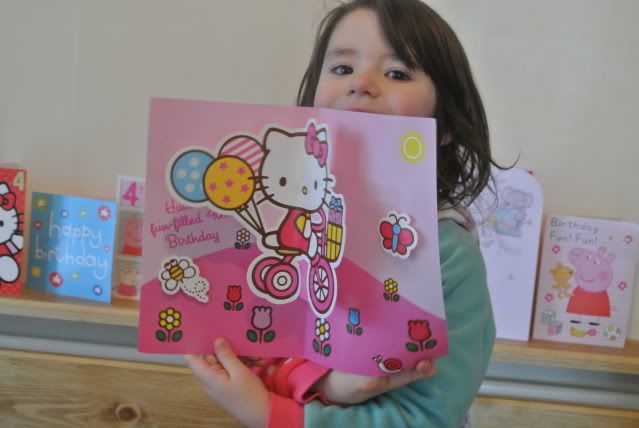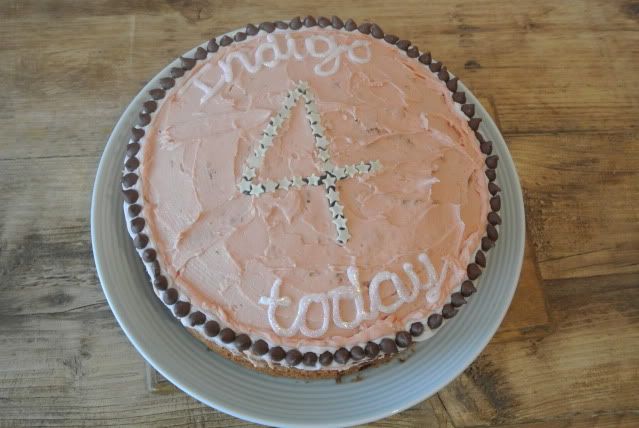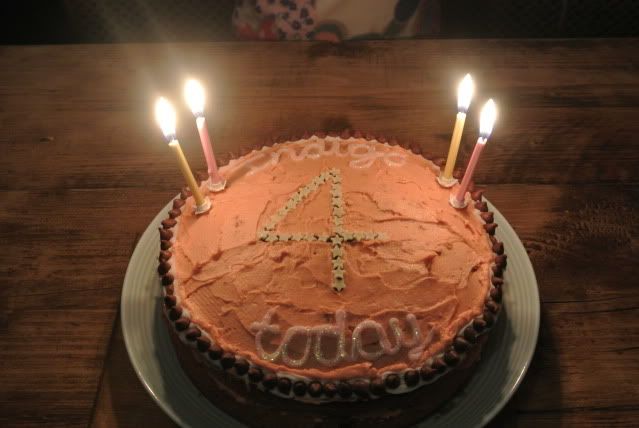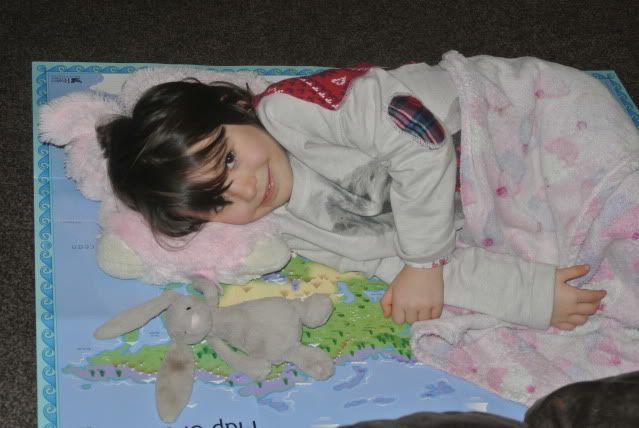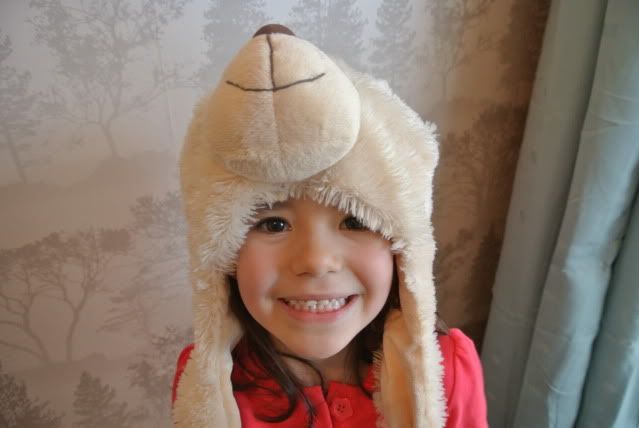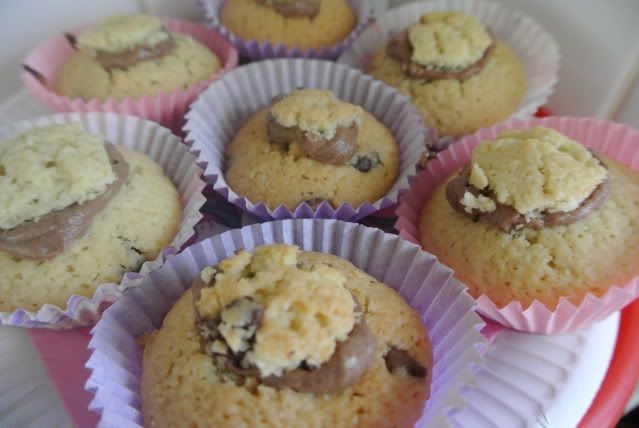 Last Thursday (the 24th) was my little sister Indigo's 4th birthday! How very grown up she is getting! Most of the photographs throughout the day and her birthday tea party were taken on the Canon DSLR, but I do have a couple of photos here from my Nikon J1. Indigo was going to playgroup on her birthday, so it was a bit of a rush opening presents in the morning! We then played hot and cold whilst Indigo tried to find her last present, which was her very first bike! It was hidden in the conservatory, and Indigo was very pleased! However, she had given very specific details as to what her first bike should be like, so although it included the tassels on the handles and a little basket on the front, the missing bike bell did not go unnoticed! Luckily, Lynn had bought Indigo her very own little silver bike bell :) you may have noticed Indigo's two favourite things featured heavily in her gifts - Peppa Pig and Hello Kitty!

Whilst Indigo was at playgroup, Mark helped me to bake Indigo's birthday cake. I put all the ingredients together, he did all the mixing (the manly part of course), and I put the finishing touches to the sponge. It was a plain sponge with raspberry buttercream inside and on top, it went down very well and was all gone by the next day!

One of the gifts I got Indigo was a set of three books with a world map - bear, lion and penguin books! Whilst admiring her map, Indigo exclaimed "mummy, we've got a rain cloud!" over us, because mum showed her where we live on the map and there was actually a big rain cloud over the UK and Ireland! Indigo also referred to the bear's footprints as "bear ports" instead of bear paws! Indigo and her bunny pillow pet were sitting on Antarctica, and Indigo claimed "we're on holiday, look we're in the snow". Another animal related gift Indigo received was the lovely bear hat shown above - how cute!

The other cupcakes pictured were made using the easy cake recipe, and were chocolate orange cakes. They were so delicious!