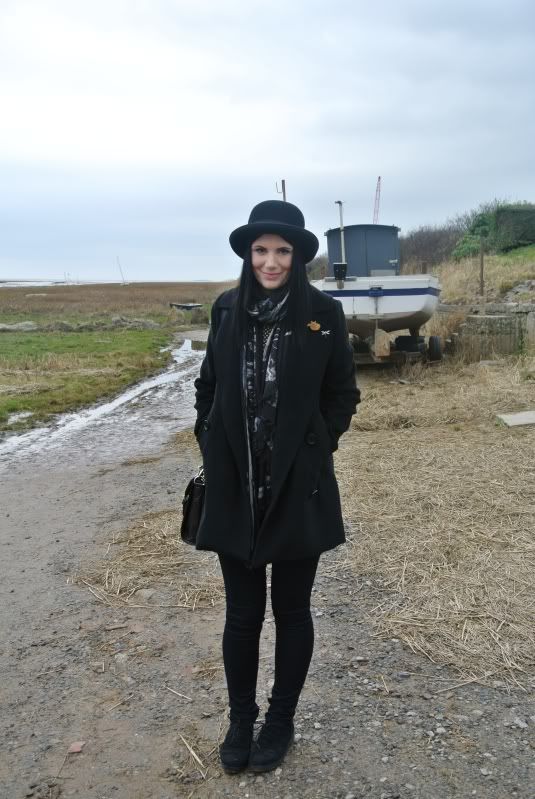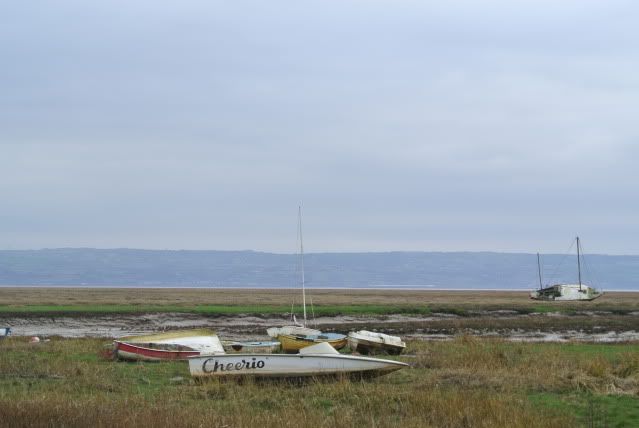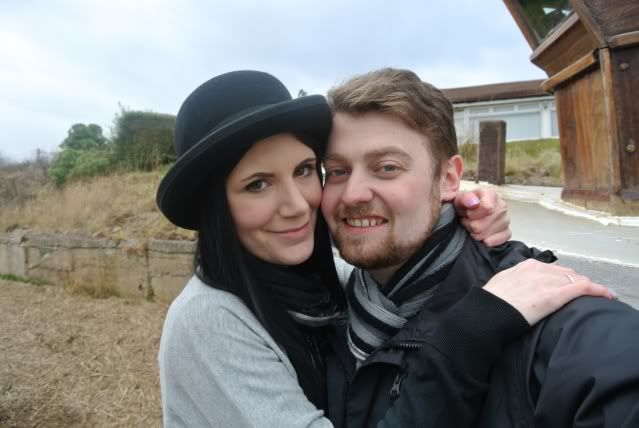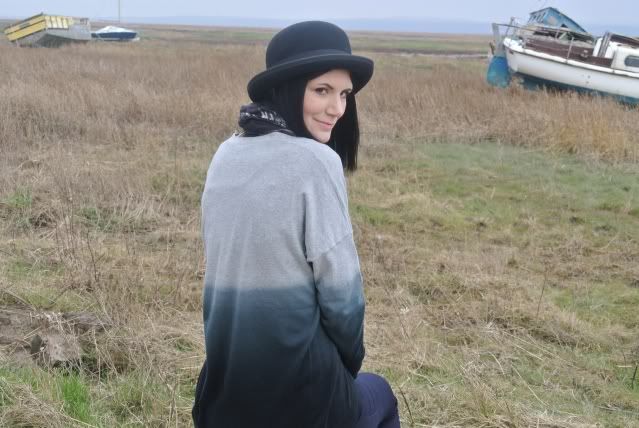 Bowler hat - Helene Berman Ebay £7.50
Dreams scarf - All Saints Christmas gift
Fox brooch - Tatty Devine Gift
Coat - Warehouse £30 in the sale
Dip dye cardigan - Oasis at Asos £25.20 reduced
Skinny jeans - Dorothy Perkins £15
Brogue creepers - Schuh Ebay around £15

This gorgeous cardigan by Oasis was a cheeky purchase in one of the Asos flash sales. It was originally £48, in the flash sale it was £28 and with student discount I paid £25.20 - bargain! It's 100% pure cotton, it's so lovely and lightweight. If Spring ever arrives, it will be perfect! One thing I will say about it is that it definitely didn't look right with any of my skirts or dresses - the fit is slightly curved around the bottom, but it goes perfect with jeans and probably shorts too.

Mark & I went down to the local beach on Monday to take these photos, what we didn't realise was how muddy it would be. We could only walk a few yards before we'd have sunk in the mud, so unfortunately what we had in mind was out of bounds this time. It is one of my favourite places, it's so interesting with all the boats (there are so many!). The last photo here wasn't posed for - there's a restaurant on the front, and two waiters had just come onto the balcony. I was inwardly cringing!! It was the last photo Mark took, haha.




Do you like the dip dye trend? It's safe to say I'm in love :)

Don't forget to enter my 50 follower giveaway, it ends in a few days!