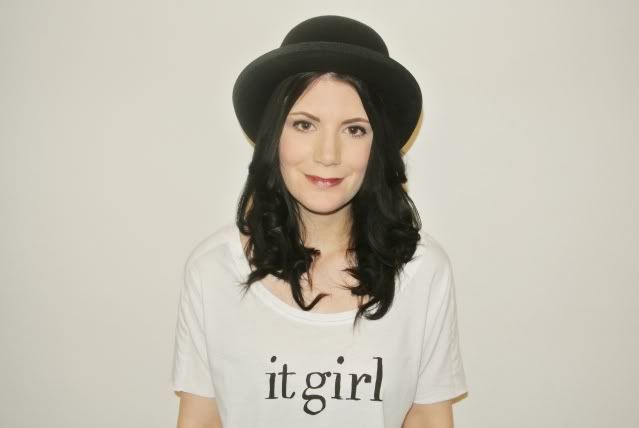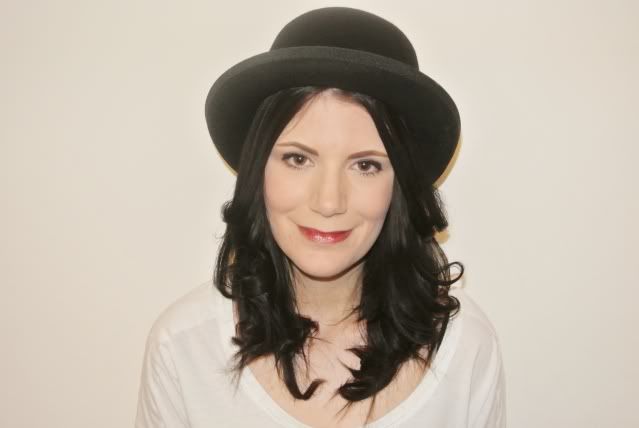 OOTD (Outfit Of The Day) isn't something I usually do (if I click on the OOTD label it tells me there are only 2 previous to this!). Day to day, I'll be wearing my comfortable and usually very casual clothes. One of my 25 by 25 resolutions, was to make more of an effort with my hair. When I ordered this t-shirt, I knew exactly what I had in mind, and the thought of making a post out of it inspired me to do something with my hair that I wouldn't normally bother with. You have to excuse the serious posing going on here - the thought of clicking the 'publish' button in a few minutes is still making me cringe! I love looking at other people's outfits and photos, don't get me wrong, but 8 photos of myself (make that 7!) in one post? I'm not sure about this!

When I saw this t-shirt whilst browsing online, it reminded me of my love for Gossip Girl and I knew I had to buy it. I don't know if I'd wear this t-shirt outside the house, because it seems pretentious and I am by no means an 'it girl'. You can find the t-shirt here on Asos, and it is made by Mango. It costs £8.99, but I snapped it up when Asos were offering 25% student discount, making it a bargain at £6.74! It's a very soft, cotton t-shirt in a lovely loose fit. It would be the perfect t-shirt for lounging around in during Summer.

In keeping with the 'it girl' theme, I am wearing more make-up than I usually would too. I added a liquid eyeliner to my standard eyes (a Gemma Kidd palette) and I'm wearing Revlon's Just Bitten in Beloved on my lips (some photos were taken pre-lipstick just in case it turned out awful!). I bought the Just Bitten thinking the colour would be like the shade of my lips, and not quite so dark or red as it turned out! I styled my hair with my GHDs, just straightening down the length then curling it back up to about halfway by wrapping the hair around the styler when I got to the end. I didn't use any hair products, because I never do and I just wouldn't know where to start! If I were going out with my hair curled, I'd usually add a little backcombing and hairspray in an attempt to keep the curls in. I think the t-shirt looks equally as good with both the bowler hat for Winter and the straw hat for Summer. What do you think? Does anyone else inwardly cringe when they post an OOTD?!