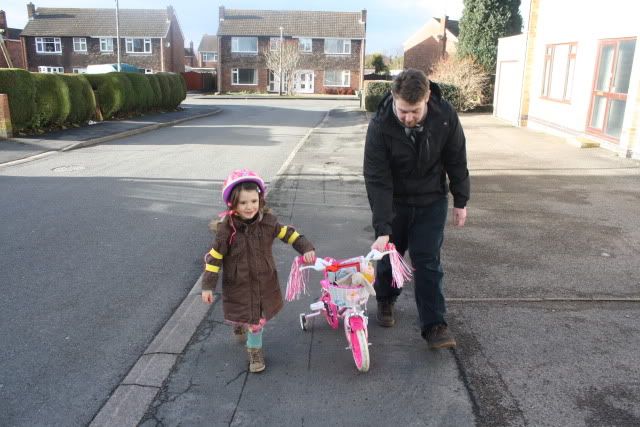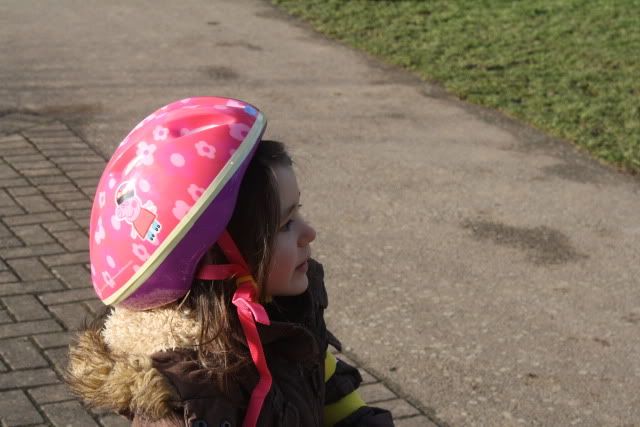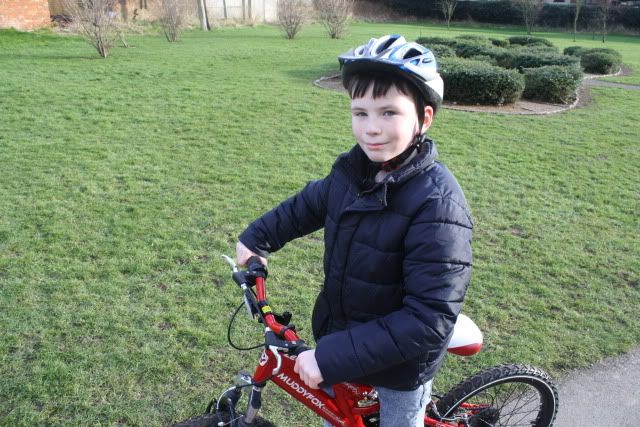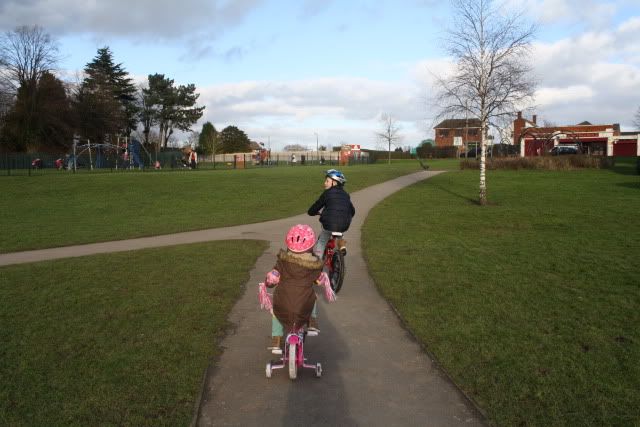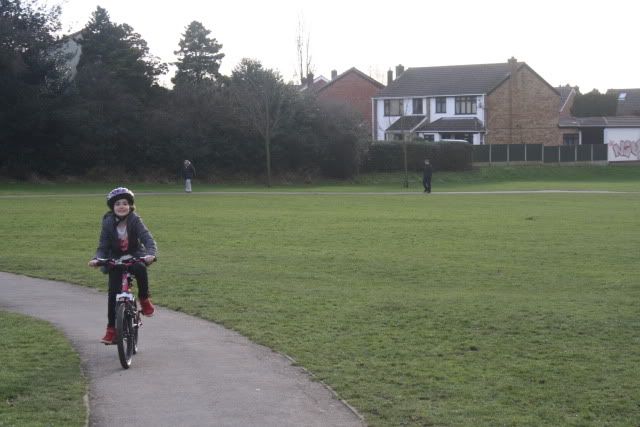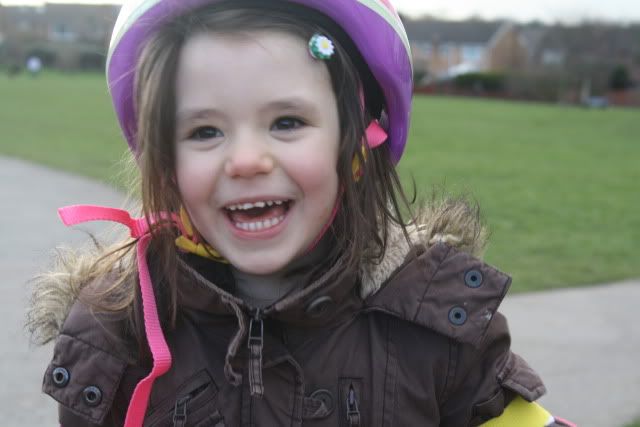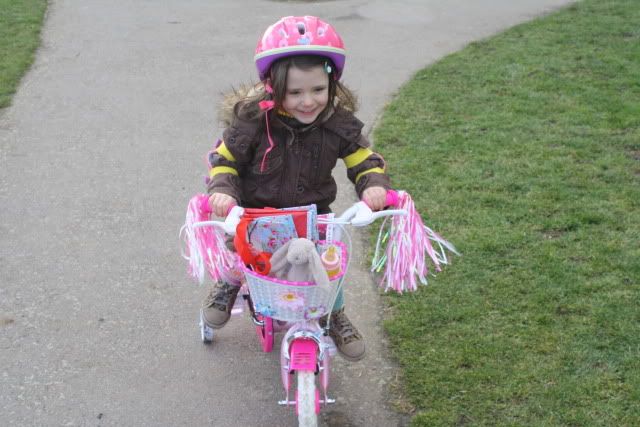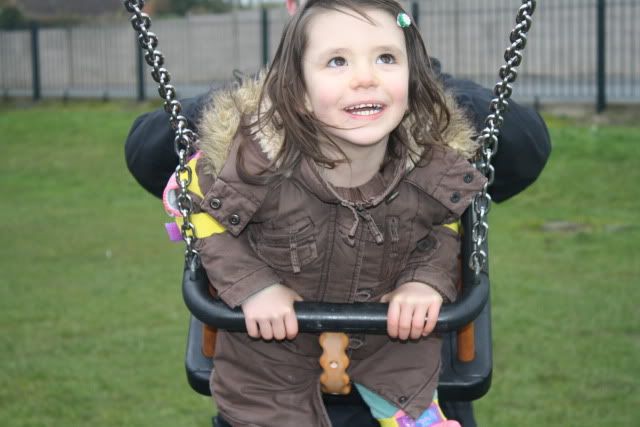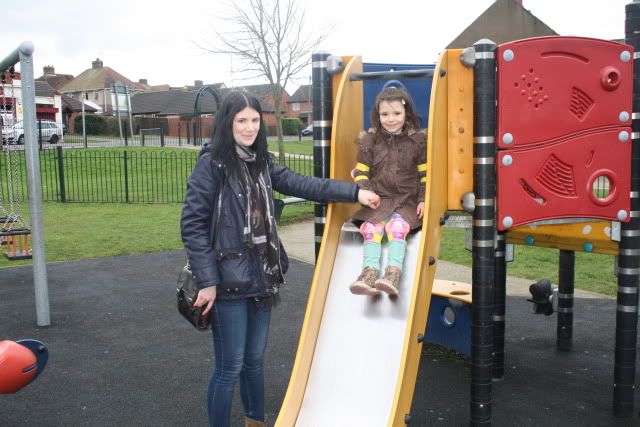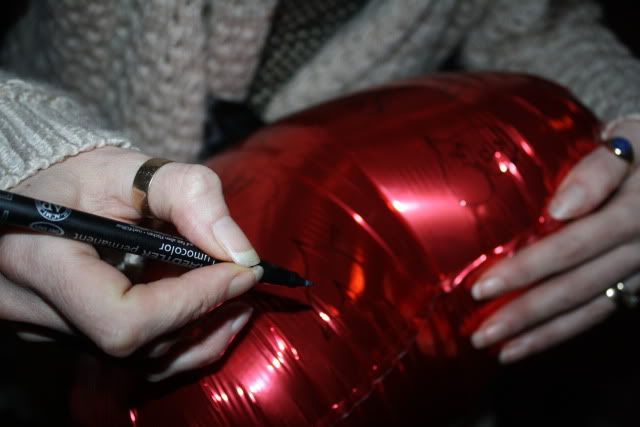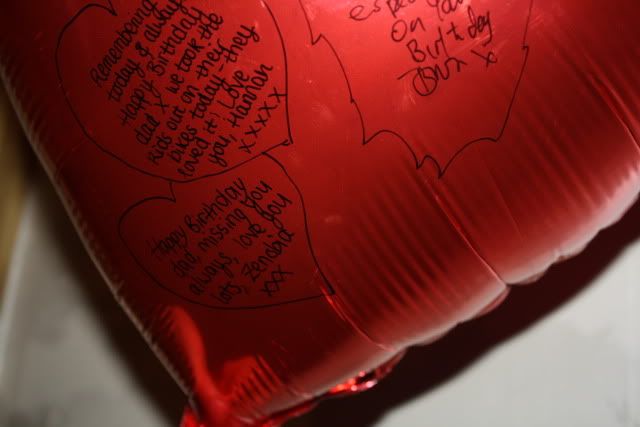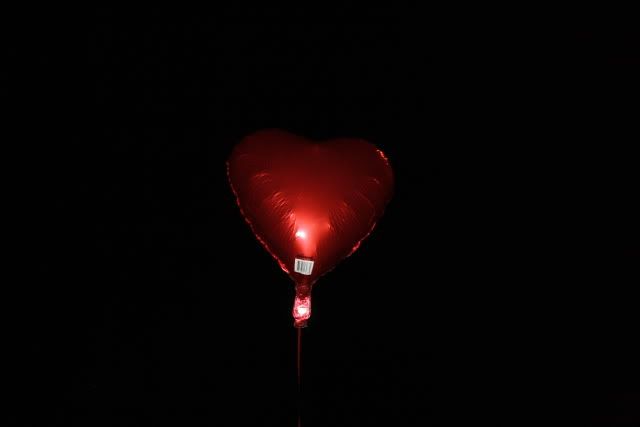 As I'm at home this week (until Tuesday), Mark & I had planned to take Phoebe, Phoenix & Indigo on a bike ride. We were going to go on Wednesday, but it snowed and snowed! So we put it off, seeing as it was going to be Indigo's first time. By Thursday morning, rain had washed all the snow away and we set off on our little walk/bike ride for the children. Indigo was all ready in her Peppa Pig helmet, elbow pads and knee pads, and the twins had on their helmets too. Indigo did really well, she took to it straight away and only had difficulty remembering to steer as well as pedal! She got the hang of it in the end though. She especially enjoyed it in the park, as it's quite uphill on the way in, so when she rode the path around the outside of the park, she put her feet up going downhill and enjoyed the ride! I had to rescue her a few times from falling into the mud, haha. We played in the park for a little while, Indigo can never resist the swings! A few of the twins friends were at the park, so everyone had a lovely time :) on the way home we popped to the newsagents for some sweets.

Thursday in my house was primarily about remembering my dad on his birthday, as opposed to traditional Valentines day. We had our friends and some family round early evening for dinner - spag bol of course! complete with lots of doughballs and plenty of dessert. This year to mark my dad's birthday I brought home a heart-shaped helium balloon, and we all wrote a little message on it, then sent it up in to the sky.

I hope everyone enjoyed their Valentines day and weekend. Mark & I haven't had our pancake day or Valentines day yet - so we're going to have one big pancake/Valentines when I'm back on the Wirral next week! I haven't been upto much else since then, I've not been feeling too well with one thing and another, so have pretty much just been reading the whole time. Luckily I haven't caught the flu which has been doing the rounds in my family! It's my best friend's birthday tomorrow (happy birthday for tomorrow Leah!), so hopefully we will be going for a few drinks to celebrate.