As promised, here's my haul from our shopping trip on Sunday.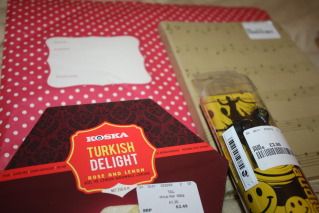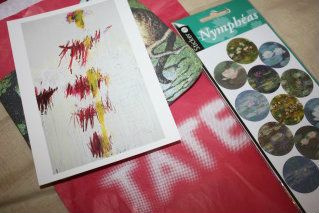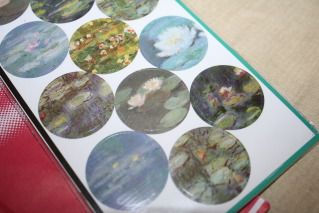 Gage & Cole polka dot mailing envelope (£1 TK Maxx), Turkish Delight for mumma bear (£3.49 TK Maxx), earphones for Mark (£3.99 TK Maxx), Musical notepad (£3.99 TK Maxx), Twombly postcard (65p Liverpool Tate), Monet stickers (£1.50 Liverpool Tate). There are also 2 hidden buys from the Tate here, but as they are a present for someone I can't show you yet! There were some lovely things in the Tate shop though. Had there been any more mailing envelopes in TK Maxx, I would definitely have snapped them all up too!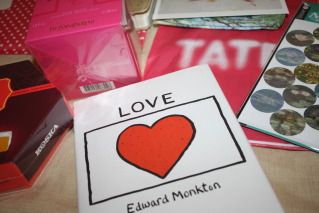 Along with the other couple of bits I got Mark, I had to get him this cute Edward Monkton 'Love' book from HMV (for just £1 - barg!!). Mark had said a little while ago he would treat me to some perfume when I decided what I wanted. I um'd and ah'd over what I'd like best, in order to use alongside my Vivienne Westwood 'Naughty Alice'. I decided on the deliciously sweet 'Babydoll' by Yves Saint Laurent which was £24.99 for 50ml in TK Maxx - not bad! So thank you to my wonderful boyfriend :)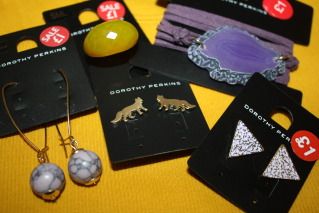 The item on the left is again a gift - so I can't reveal that but I promise it is lovely and was a bargain! In Dorothy Perkins we discovered that all sale was buy one get one free, so whilst I couldn't find anything delightful or even nice in the clothes section (I never usually do in DP), I did pick up some lovely jewellery bits. I got this mustard yellow ribbed vest to go with the jumper you'll see below (£1.50 w/25% student discount).
♥
Lilac marble drop earrings, mustard plastic ring, gold fox earrings, purple leather & stone bracelet, lilac & gold triangle earrings. All of these worked out at 50p each in the BOGOF sale at Dorothy Perkins - absolute bargain!! I recommend a visit :)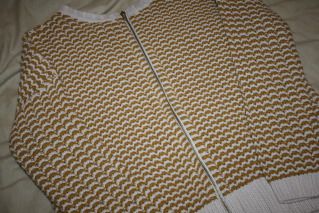 And last but not least, what was actually my first purchase of the day. My favourite new jumper from New Look. I never seem to find much in New Look clothes sections, but I fell head over heels for this jumper as soon as I saw it across the rails in the hidden away Winter woolies section. A section clearly already out for those Autumn/Winter lovers like myself, getting prepared for crisp mornings and crunchy leaves. I have actually already started wearing it - I love it so much!! I also got it at a fabulous price, I had a gift card with £7.19 on it, so with 10% student discount this jumper only cost me £10.80. I'll be posting a couple of pictures of me wearing it tomorrow. I'm tempted to go back and get another one..!