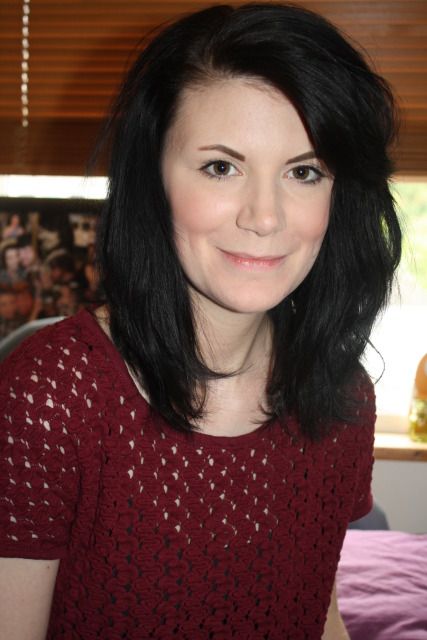 Hello readers, and hello August! I can't believe the year is flying by so fast. It's nice to see the sun shining, like Summer has finally arrived :) this photo was taken the other day, I have been debating what to do with my hair. As you can see, it's at an inbetween length and I have a side fringe. Can anyone recommend any ways to style my hair? I'm useless at styling my own hair!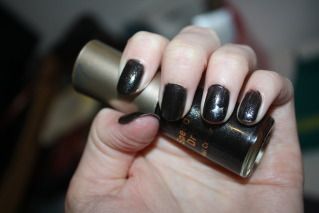 Nails in No7 "Beautifully Black" with silver stars on the ring finger (it was hard to take a photo of this!). I love this colour, I've always liked black polish but the subtle glitter in this polish really adds something.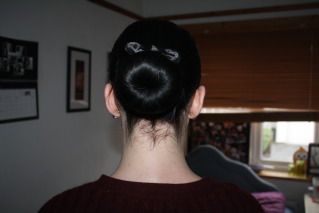 When my hair is in need of a wash but I'm putting it off for a day or so, this slicked back low bun is great. I bought this bow hair band the other day in the Miss Selfridge sale for £1 - I love it! I had bought it with wearing it in a ponytail in mind, but I tried it and didn't like it... I looked like I was 5!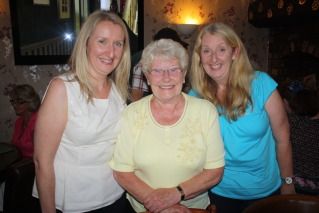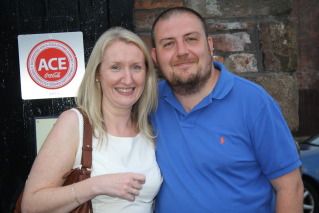 On Monday evening Mark's nana treated us all to dinner out. Mark, myself, Sandra (Mark's mum), Mary (Mark's nana), Joanne (Mark's aunt) and Paul (Mark's uncle) went to The Shippons. It was lovely, and a real bargain! It was under £5 for two courses - and they were massive!! We decided to have main and dessert, Mark & I had chicken tikka followed by chocolate brownie loaf.

Yesterday morning at about 10.20am, Mark embarked on his last ever driving lesson, as his test was at 11.21am! Sandra & I kissed and hugged him and waved him off, then took ourselves into the village for distraction! We went to Isobel's, which is a beautiful new tea room. It's decorated most beautifully, shabby chic, white and very pretty. There were three low hung lights above the counter of delicious-looking homemade cakes, which were bowler hats. The hot chocolate was delicious!! I will visit again and I will come back with photos next time :) (and I will definitely try some cakes!!).


Mark with his pass certificate and the Thornton's chocolate slab Sandra & I got him! Well done sweetheart, I knew you'd do it :) ...first time with 5 minors! ;) Mark's mum treated us all to Mark's favourite - an Indian. It was so good!!!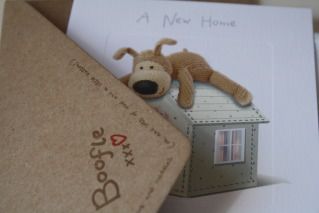 My brother, Zach, has moved into his new flat this week :) so I popped him a card in the post today. I hope he will settle in and love the freedom and space!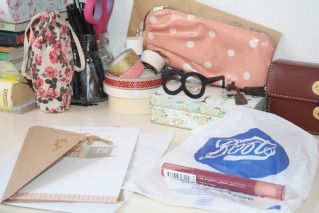 Another thing I picked up was one of the Revlon lip stains... I have tried it today but I'm not sure what I think yet. So I'll get back to you on that one!! How has your week been so far? Tomorrow evening Mark & I are off to the Liverpool stadium for a football game - my first time!!!