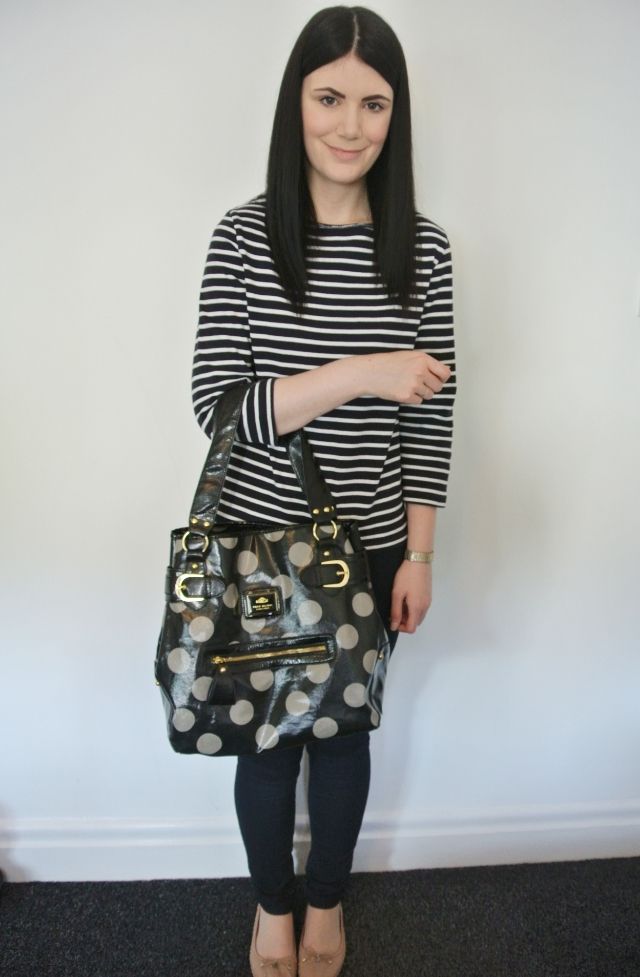 Breton top Gap carboot sale 50p
Navy skinny trousers Dorothy Perkins £15 ish
Frankie studded flats in taupe Sam Edelman gift
Black & grey spot bag River Island £15 ish, sale a few years ago
Vintage silver bracelet belonged to my great grandma

Good morning! This outfit post is actually what I wore for work yesterday, as this morning I'm off for my second physio appointment for my back, so I'm dressed in incredibly fashionable baggy joggers. The lighting on these photos is a bit off, but it was early (too early for my liking). This is my 'it's sunny' work outfit - wearing a 3/4 sleeve is about as far as it goes! I'm definitely more comfortable in my Winter clothes, but I'm trying to ease myself into a more Summer appropriate wardrobe.

What's your favourite Summer item?