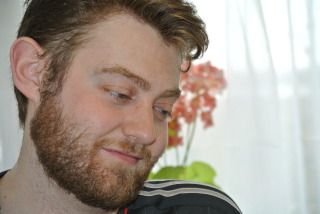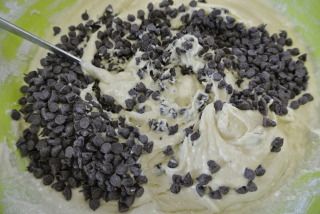 Mark, Indigo & I baked these delicious chocolate orange cakes last week. There is a funny story behind this... my mum went into the local cake shop (one of the few shops in the village!) in an attempt to buy some chocolate powder to flavour my cakes with. When she asked for it, the assistant produced these chocolate chips. My mum tried to explain what she wanted chocolate powder for, and the lady insisted that these do the same job. Well, unsurprisingly, you can see they do not!!!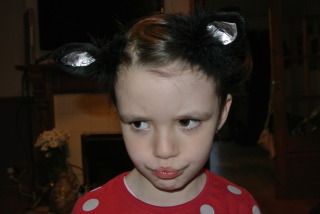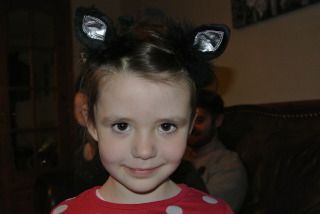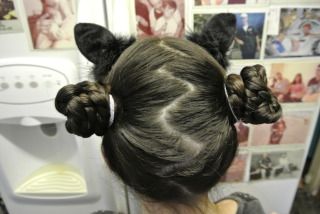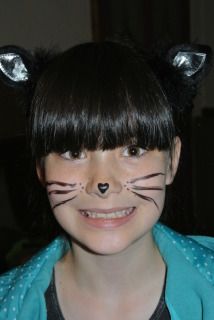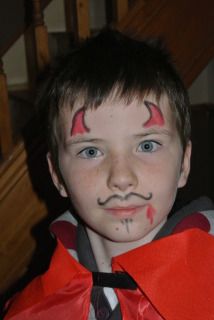 Indigo, Phoebe & Phoenix :) I tried to make Phoebe's hair look a bit funky with the zigzag parting and braided buns - she loved it!! Phoebe & Phoenix went to a party at Brigade, and then Willow, Mark & I took the twins and Indigo trick or treating round our area.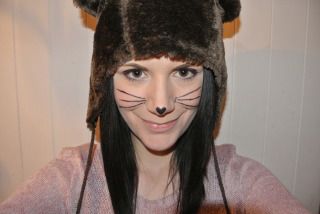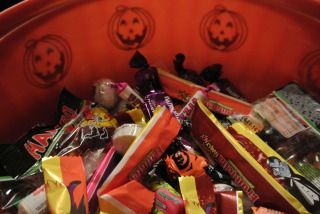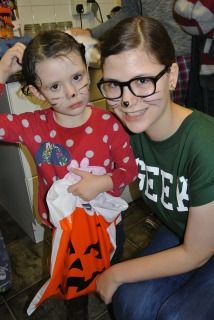 Despite the fact that it poured and it poured down with rain, the children wanted to go on, so on we went! They got quite a lot of sweets between them, and we all had a great time despite how soggy we ended up!!!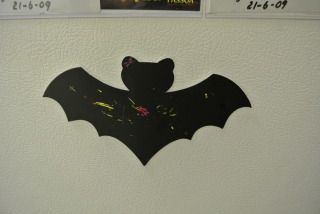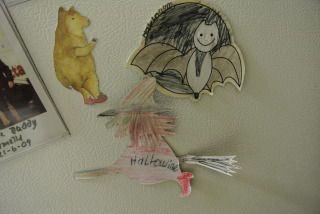 Some Halloween things on the fridge that the children did :) I hope you all had a lovely Halloween! I look forward to catching up with all my blog reading later on :)