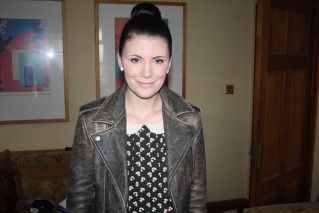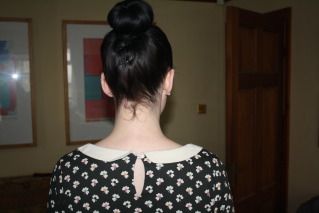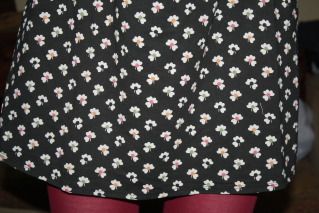 I can hardly believe it has been over two whole weeks since I last blogged - I did miss it, but it was one of those things where the longer you leave it the harder it seems. Of course, life has been getting in the way. I have spent most of my time travelling back and forth to my mum's house to spend time at home, so I have been living out of a bag. Luckily that bag is my very beautiful Luella travel bag, but even so, it can get depressing at times! Especially when you have lovely new clothes that end up staying in the bottom of your bag in favour of comfortable everyday ones!

Speaking of lovely clothes, this is the Orla Kiely dress that I ordered from the Uniqlo collaboration. I love it - I have only worn it this one time at the beginning of the month. But I just got a jacket that I think will go perfectly with it, so expect to see better photos sometime soon :)

Other than visiting my family, I have been working in the card shop and I'm due to finish on the 5th of November. I have mixed feelings about this!! I have been visiting the hospital, and am expecting a rather unpleasant appointment through any day now (you really don't want to know..!). My tinnitus has gotten worse (I think it's actually sending me insane) and I now hear clicking every so often as well as the non-stop high pitched ringing. I sent in my final assignment for my OU course, which I haven't received the marks for yet (please let me pass!!). Last but not least... dare I say it... I have been Christmas shopping!!! Has anyone else started?? I figured that with finishing my job, the more I got done the better. So Mark's presents are nearly all bought, as are a couple of other people's. As men are the worst to buy for, I like to get them out of the way first. I'm so organised, I have a list with ideas and what I've already bought ticked off. Am I crazy??!