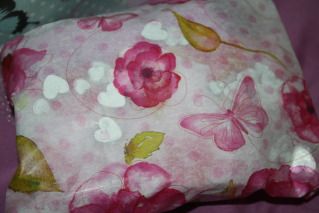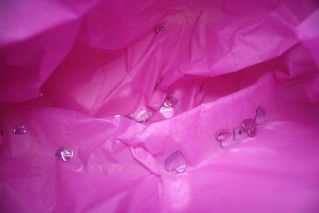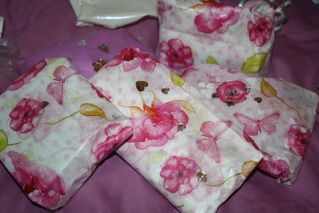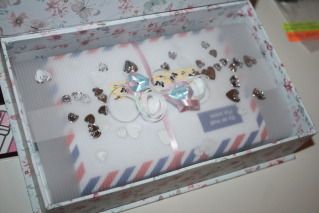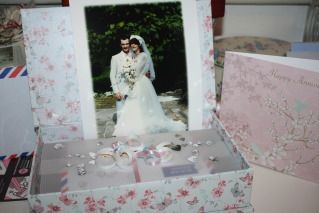 The 25th of September this year was my mum & dad's 25th wedding anniversary. As you may know, my dad passed away 3 years ago in July from cancer of the larynx. It was important to me that we should mark this very special occasion, hence I set about on a memory project as a gift to my mum. We all buy my mum gifts on special days, but I wanted to do something more. So the butterfly box above with the airmail envelopes in was filled with memories. I wrote to our dear friends & family, requesting memories and photographs. Everyone was so helpful, and it turned out wonderfully. Some of the memories of my mum and dad made me laugh, and some made me miss him more than ever. My mum couldn't read them all on the day, I guided her as to which ones would be tear-free and she will save them all for a day when she has time by herself to look back and remember all those special times.
♥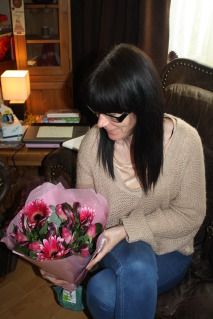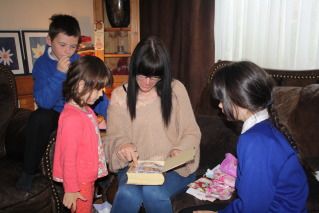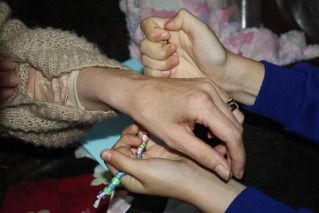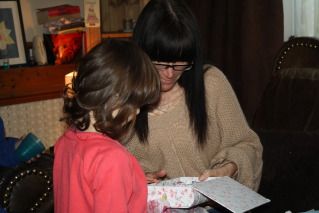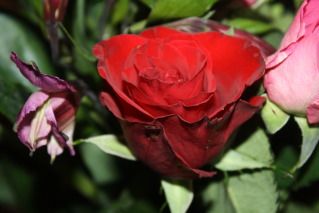 It was a lovely day, our nearest & dearest came round for dinner of delicious slow-cooked spaghetti bolognese, jacket potatoes, and lots of dessert!!! Despite my illness, I had two helpings of spaghetti and some chocolate gateau!
♥
Mum received some lovely gifts, this beautiful bunch of flowers arrived from Sandra (Mark's mum), and mum's best friend Lynn brought her a red rose. There is a story behind this which Lynn shared with me as one of her memories, and I will share it with you...
"Phil reckons that it would have been through him that Jan met Gez, and that Gez introduced her to Mark up the Red Hall. I don't know what went on that night but the next day we all went outside to see Mark walking down the drive with a rose. He was quite open about it and not the least embarrassed. And they never looked back."