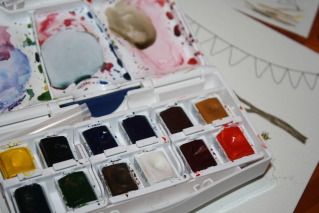 This Sunday has not gone entirely as planned, as I'd planned to just slob out and paint for pretty much the entire day! I ended up doing lots of cleaning, tidying, washing & other such boring things. But I did fit some painting in, and I can't wait for the lovely lady who this painting is for to finally receive her package, which I will post tomorrow :)
How did your Sunday go? Was it lazy or hectic??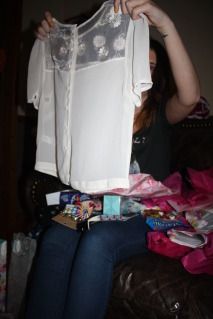 Last week when I was at home, my sister Zenobia came to visit from uni and as she wouldn't be there for her birthday (the 23rd) we let her open her presents early. The above is just a snap of her opening one of my presents to her - she got some gorgeous presents!! And her uni friends threw her a tea party on the actual day - how sweet!!!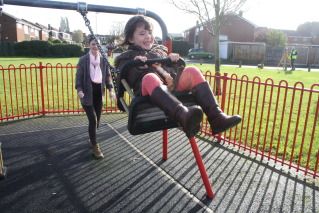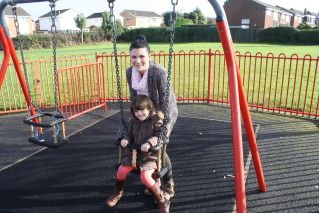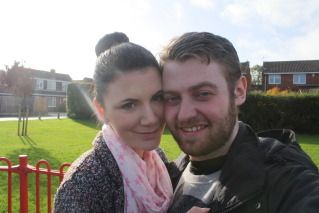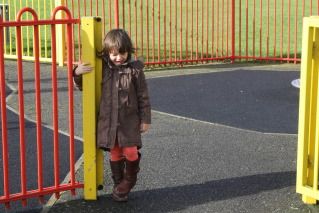 Mark & I took Indigo to the park last week on our last morning before we left. We had lots of fun, but because it was only a flying visit there were some tears when it came to leaving (the last photo - aw!!). But I promised we will go to the big park next time and stay for longer :)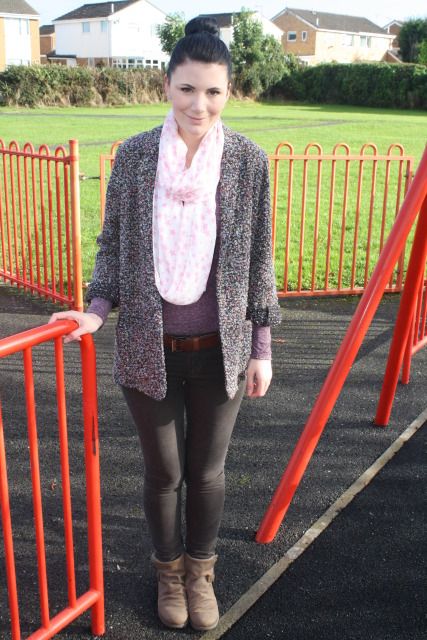 This is my lovely new River Island sale jacket - I'd seen it just a week before in the store for around £50 and wanted it so much but resisted! It was just £30 in the sale and I love it. Purple long sleeve top (Republic), brown skinny jeans (All Saints), brown leather belt (River Island men's), brown boots (Topshop), pink & white starry snood (River Island).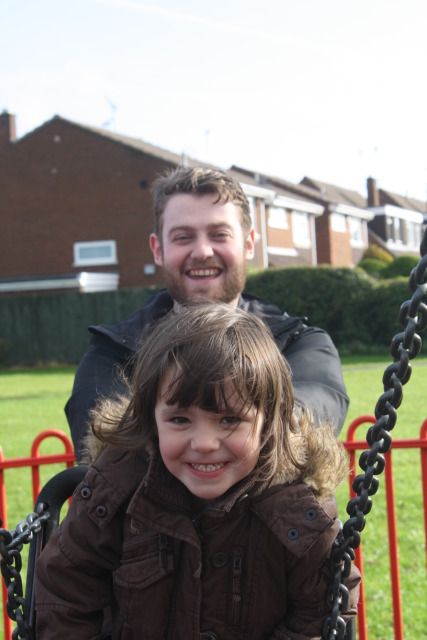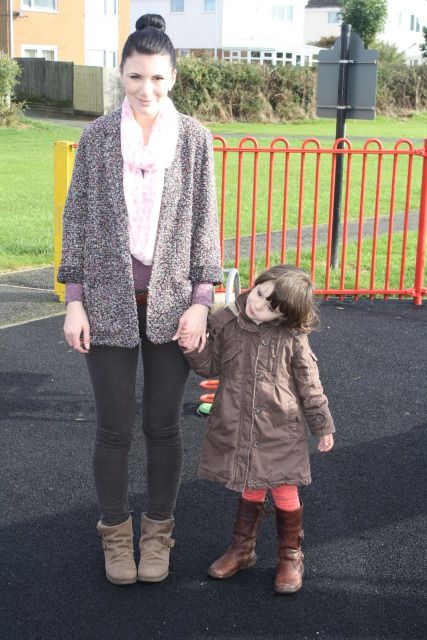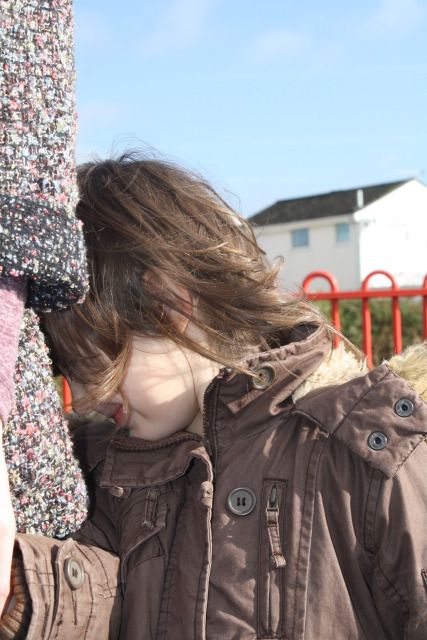 I had a lovely time, and I know that Mark enjoyed it too. This week when we visited we were all very busy so we didn't get much time for fun - although we did have a lovely evening when some friends came for dinner! I will post more on that tomorrow, and a few more photographs. I hope you've all had a wonderful weekend, whether it was relaxing or exciting.