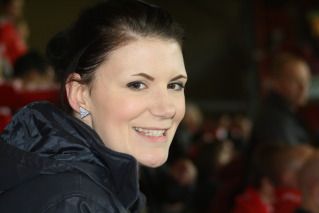 Thursday night saw Mark, Sandra, Tony & I head to Anfield for the Liverpool v Hearts game. I'd painted my nails red, Mark & I agreed it would be nice for me to paint 'LFC' on my thumb nails, because arty as I may be, a Liver bird is too complicated with a nail pen!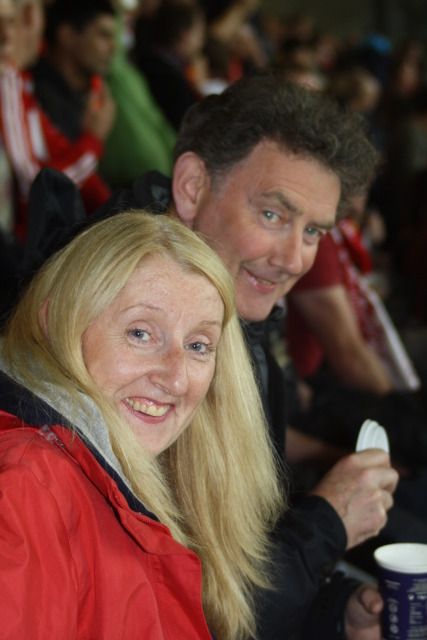 Sandra & Tony before kick off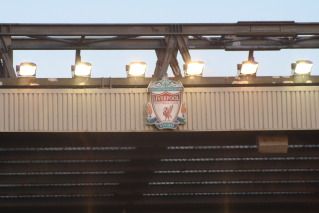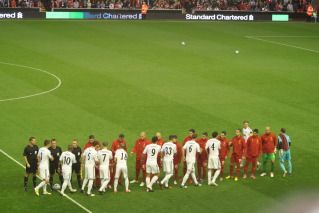 The atmosphere in the sold out stadium was fantastic!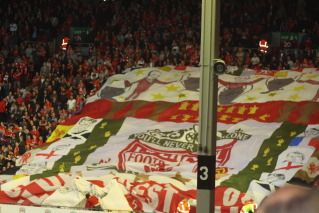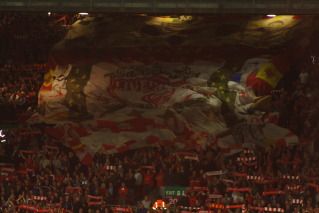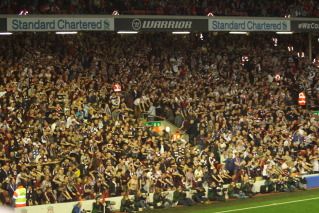 The Hearts fans were a rowdy bunch! They were very enthusiastic and barely stopped for breath between chants and what seems to be their trademark scarf spinning over their heads! We responded on occasion, and at times were even louder than the Hearts fans, but for quite a large part of the game Liverpool fans were pretty quiet! It wasn't as atmospheric as the Gomel game, but we still had a great time!!


Henderson & Downing (I did have to ask Mark what their names were, I'm not a football geek, I know nothing!! He did say they were 'the idiots' haha)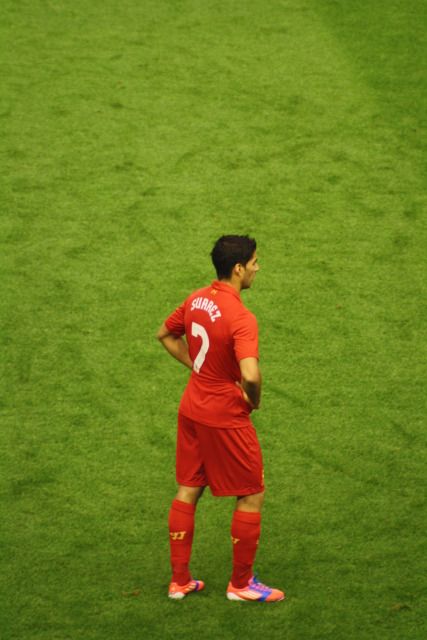 One thing I do know, that probably thousands of other young women also know, is that Luis Suarez is charming to watch!!!


It was a great night, we all enjoyed it :) we were all very relieved when Suarez (dreamy sigh) scored for us. It ended 1 - 1 but I was informed that as we won the previous game, a draw was all we needed. On a slightly less geeky note (I think?!), the moon looked absolutely beautiful!