Hello everyone! How are you all doing? Here I am trying to get a bit of normality and routine going on again with my little blog, with a Little Five Friday catching up with what's been happening the last few weeks. Aside from what's here, we also made a little trip back to the Wirral for Mark's mum, Sandra's birthday. It was so nice to see Sandra, Mark's brother Craig, and nana Mary again. We won't be going again until later this month, we're definitely missing the Wirral! I've been struck down with various illnesses (a change of location didn't help!) and my costochondritis has flared up again at the moment. I've done lots of studying whilst enjoying a PJ day today though, so there are upsides!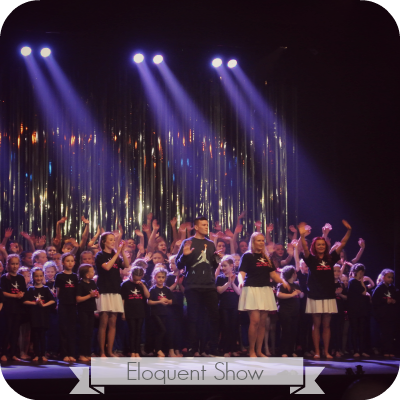 1. When we first arrived here I went to see my best friend Leah in Eloquent's
Rainbow dance show, the school she teaches at. She was amazing like every time
I see her dance! So proud, it's less than 6 months since she gave birth to Belle!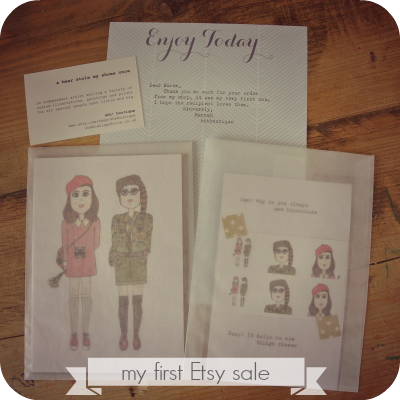 2. I had my very first Etsy sale! I finally set up my Etsy shop, shhboutique.
It's not finished, but I have a few things for sale and I can't wait to add
more once I'm all caught up with studying and assignments.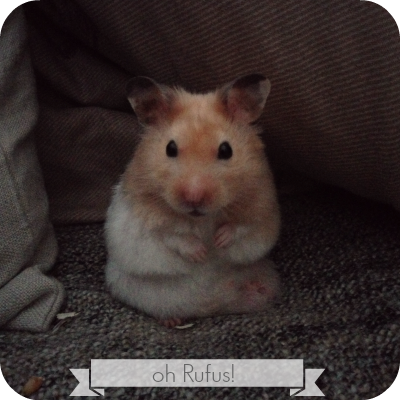 3. Need I say more? Seeing his furry little face looking up at me just makes
everything okay. He's playful and at the moment he loves banana and carrot.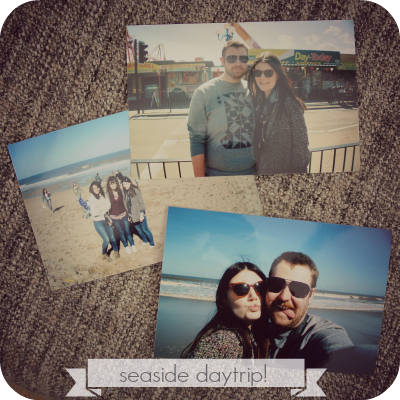 4. Mark & I with a few of our family members went on a daytrip to the seaside!
We couldn't have asked for better weather, and it was lovely being by the sea.
Indigo definitely enjoyed it, I'll do a full post with some photos next week.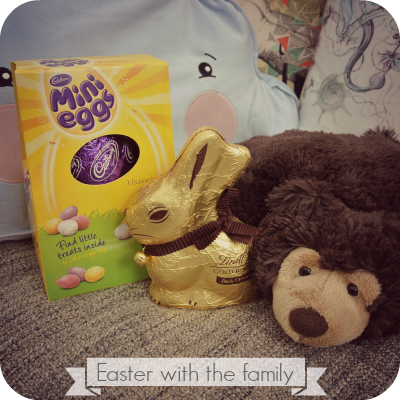 5. Easter Sunday I spent four hours in work, and did my first locking up of
the shop! I then had a delicious roast dinner with three different meats (mmm
gammon!) with all of my family, it was lovely to see them all in one place.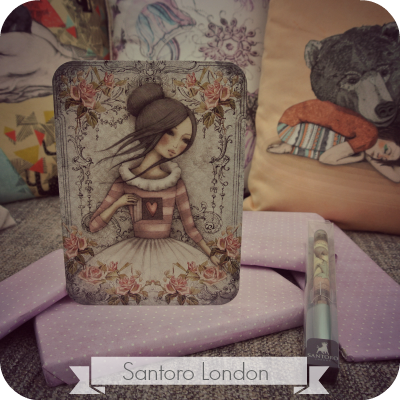 6. Did you see my Santoro London post? The lovely Rebekah sent me out some of
the prettiest stationery I've seen, I can't wait to add more to my collection!



7. This week Mark & I went to Drayton Manor, Mark's first time! We did end up
having quite a nice day, but there were downsides too. I'll write a full post
on this once I pick up my photos when they're developed.

Have you done anything exciting/different this Easter? One of my favourite things in the world is spending time with my family and friends. It's lovely being able to do that so easily now we've moved!


Facebook // Instagram // Bloglovin' // Pinterest