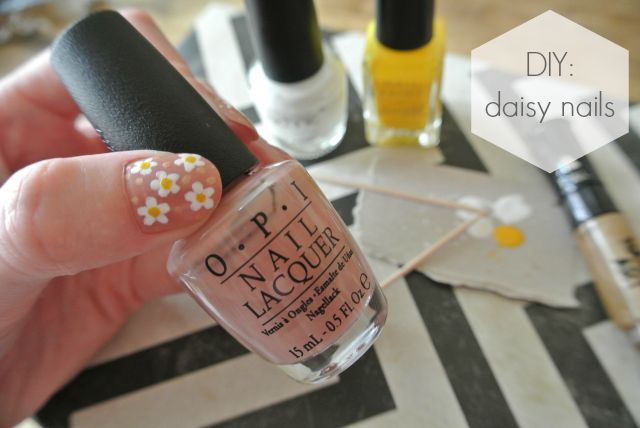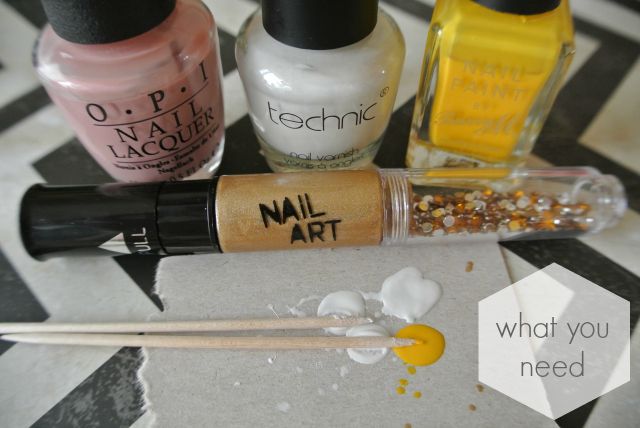 Hi lovelies, how are you? I've decided for now that my Little Five Friday posts are going to be fortnightly instead of weekly, I'm so busy studying/working at the moment that I'm not getting up to much exciting stuff in a week!

I've got a lovely nail art post for you today, featuring some pretty daisies and polkadots. Bare in mind, I'm not a professional and I don't even have proper dotting tools as you can see, I used cocktail sticks!! The photos are of my right hand, my left hand is wobbly so my right hand always looks a bit messy.




I chose my favourite nude polish, Dulce De Leche by O.P.I. (available here) for the base using just one coat, then dotted a few spots on each nail as a guide to where my daisies were going to be. For this I used a nail art pen I got from Topshop ages ago (Same here).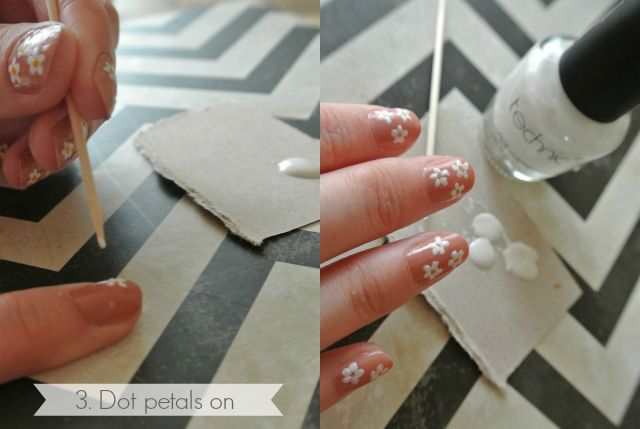 Next, using a cocktail stick and a big splodge of white nail polish (in a set here), I dabbed five petal shapes around each dot. None of my daisies on this hand look the same, but I think that just adds to the charm of them. You have to be quite quick so the splodge of white polish doesn't dry up and go gloopy. If it does, just wipe the cocktail stick clean and start again.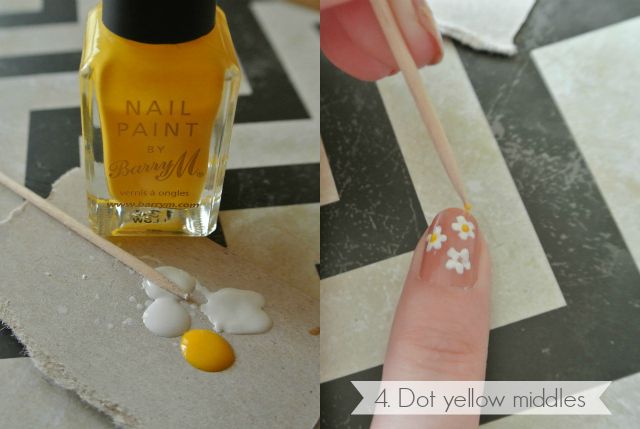 The last step of the daisies is the yellow middle. I did this using Barry M Yellow (similar here) and my cocktail stick.




The finishing touch to these nails is the little gold polkadots dotted around the daisies. This gold polish is quite subtle on the nude base, but it looks lovely when it catches the light and is one of my favourite polish combinations.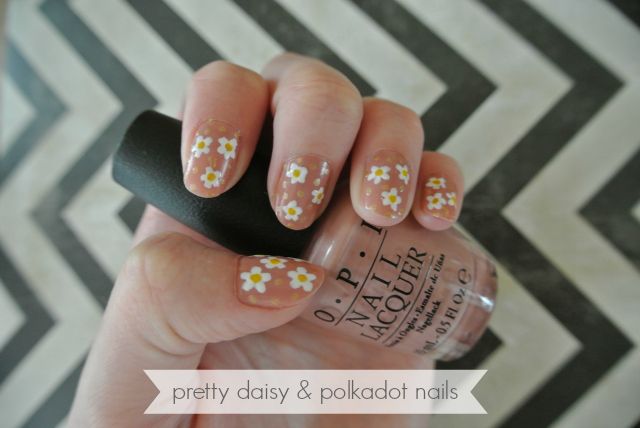 Would you wear daisy nails? I think they're lovely for Summer!

Facebook // Instagram // Bloglovin' // Pinterest