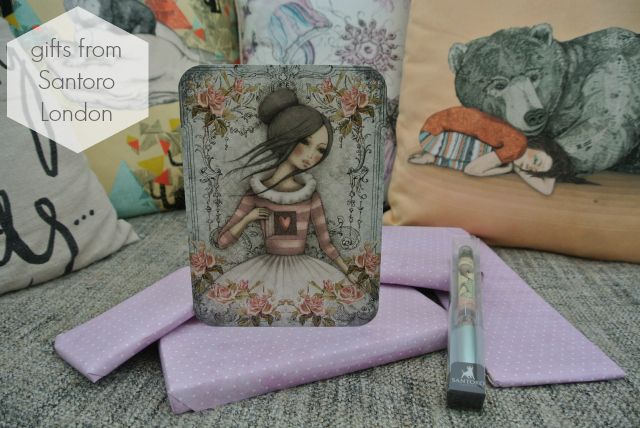 Hello lovely readers! As you may have noticed, Little Five Friday is on hiatus until next week, but today I have a lovely post lined up for you. After getting in touch with Santoro London last week, the lovely Rebekah arranged for a gift parcel to be sent out to me. The parcel came wrapped in brown paper, and we all know that brown paper packages usually contain wonderful things! I was over the moon to arrive home from work and find such lovely gifts waiting for me, carefully wrapped in pretty lilac polka dot paper. Rebekah addressed the parcel with this pretty card, including a kind message inside - thank you so much!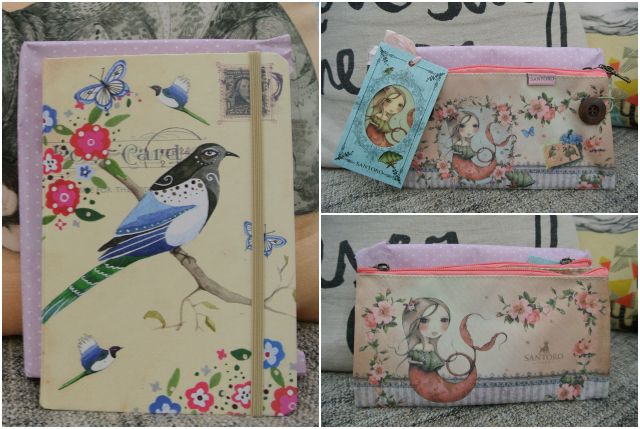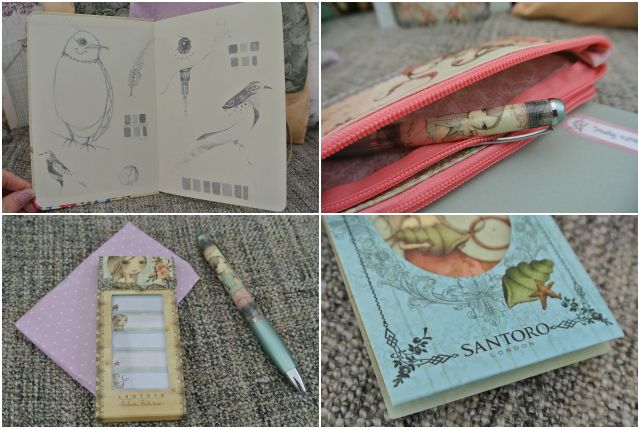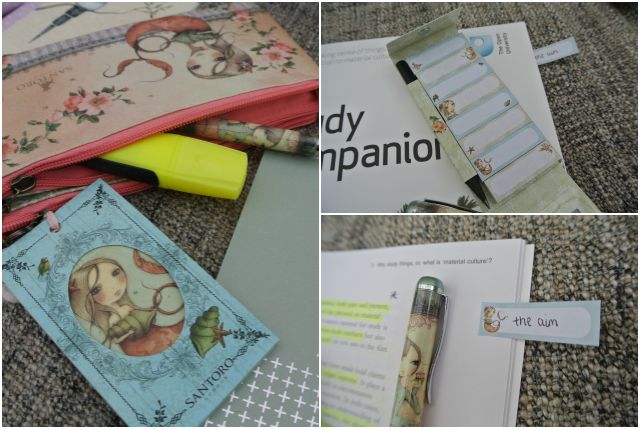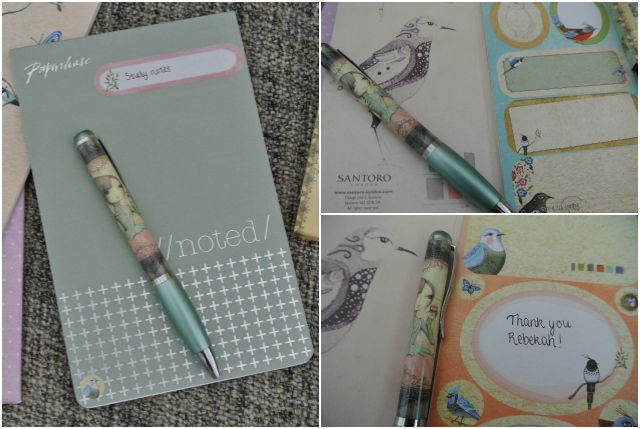 First up we have the Eclectic Hardcover Notebook and the Slim Label Folder from the Watercolour Birds Collection. This is one of my favourite collections from Santoro London, and birds are my favourite. I think I could be a future bird-watcher in the making. The front and back pages of the notebook have gorgeous bird sketches, and each alternating page has either a birds nest or a little bird in the corner. The labels are gorgeous! They range in size from tiny to large and suit all kinds of uses. You can see I've popped one on my Paperchase notebook that I've been using for my study notes. The detailing on these stickers is beautiful - I can't wait to use them for all different kinds of things.

The other Santoro London collection I was sent gifts from is the Mirabelle Mergirl Collection. I picked the Mergirl design out as my favourite in the Mirabelle range, it's just so pretty! As Rebekah knows I'm studying from home, she picked out things that would be useful in my studying. The little Eclectic Pocket Sticky Notes With Pencil are so handy for marking pages in my study books, and the little Mergirl design certainly brightens up my study days! As does the beautiful Glitter Button Pencil Case, which has two separate zipped compartments. It's great for keeping my highlighters and pens separate inside, and saves them being strewn about my room and being hard to find when I need them. Talking of pens, the lovely If Only Pen writes wonderfully in black ink, and everyone knows I can't resist a pretty bit of stationery! The lining of the pencil case is a gorgeous pink patterned fabric - the details on all of the products are perfect and I wouldn't hesitate to recommend them or to give them as gifts myself.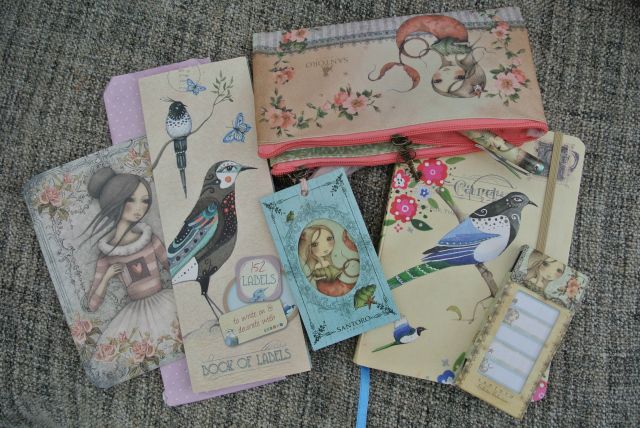 Mirabelle The Secret Eclectic Card £2.50
Mirabelle If Only Pen £4.99
Watercolour Birds Eclectic Hardcover Notebook £9.99
Watercolour Birds Slim Label Folder £7.50
Mirabelle Mergirl Glitter Button Pencil Case £9.99
Mirabelle Mergirl Eclectic Pocket Sticky Notes With Pencil £4.99

What do you think of Santoro London? Have you heard of any of these collections before? Another favourite of mine is the Once Upon A Time Collection - The Frog Prince design has me in serious lust!

Facebook // Instagram // Bloglovin' // Pinterest