Hello again wonderful readers, I haven't half missed blogging and catching up with you all lately. It's been a hectic time, Mark and I made the big move on Sunday. It's taking some adjusting and some settling in, but I think we're getting there. Mark started his new job as a postman yesterday, and I've got myself a little job in the local paper shop to get us by for now. My next OU course started last weekend too, so I've got lots of organising and studying to do! Next job on the list... clearing out my old wardrobe here ready for my mountain of clothes!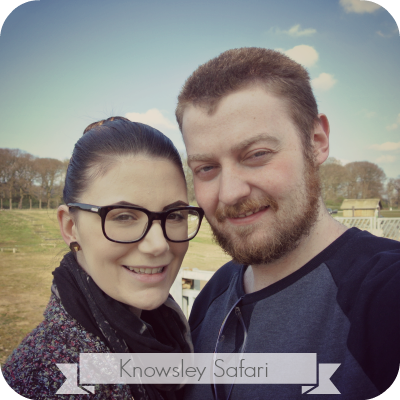 1. We went to Knowsley safari park and it was amazing! I couldn't recommend
it enough, and will be doing a post with all the photos soon.



2. I started watching the BBC series Hair, and I'm loving it! I didn't know
what it was about when I saw the adverts, but now I'm totally hooked. Have you
been watching? Who's your favourite?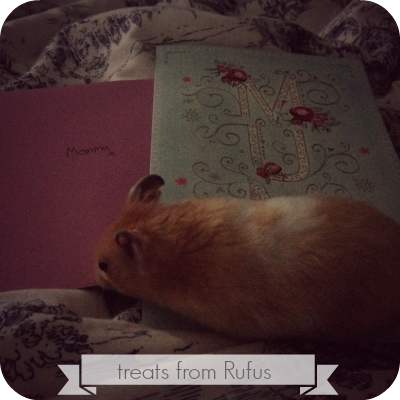 3. It was my first Mother's Day as Rufus's momma and he (Mark!!) spoilt me!
They got me a beautiful big bunch of daffodils and this pretty card. Which
Rufus promptly nibbled on for me!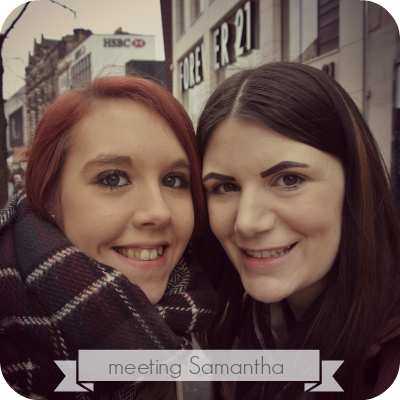 4. Last week I met Sam of All I Know Now for some shopping in Liverpool. There
was definitely cake involved! It was so lovely to meet Sam and to put a face to the
name (so to speak!). It was the first time I've ever met a blogger, I was nervous
but I had a fab day and hope to see Sam again! Check out her blog post here.



5. Saturday just gone was my last day at work. It was sad to know I wouldn't be
working there again, with the lovely people I work with. I was very spoilt with
cards, chocolates, vouchers and more - I'm so lucky to have met & worked with
such wonderful people and I'm going to miss them all!! Even the customers!!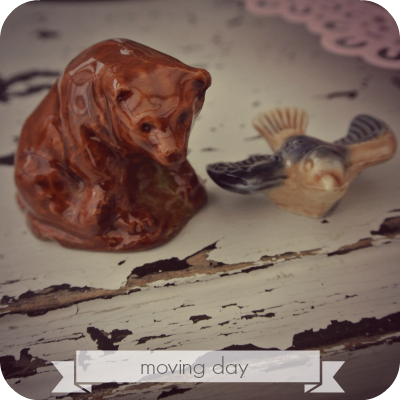 6. Sunday was of course moving day. Fitting everything in the car was a task,
and we've still left things behind. I left most of my clothes as we're visiting
soon, so we'll bring more then! Unpacking was worse than packing!! Finding
space for all of our things hasn't been easy, but it's slowly getting there.

Please bear with me whilst I'm catching up, things will get back to normal soon :)


Facebook // Instagram // Bloglovin' // Pinterest