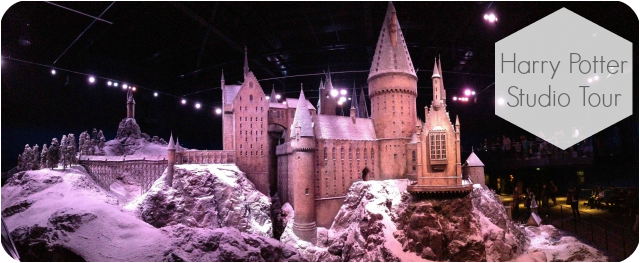 Hello lovelies, before I start with the photos I just want to say that if you're going to the Studio Tour soon perhaps you might
not want to look at my photos until afterwards. I didn't look at anyone's photos before I went - I think maybe it would ruin the
surprise. I'm not going to give anything away by telling you what happens or the order of things at the tour, but of course the
photos are going to show you things you might not have realised were there. I must say that all of this is a million times more
impressive in real life, and there are a million more things to see than what I'll show you here.

As a huge Harry Potter fan, I was beyond excited when I received tickets from Mark for Christmas 2012. We finally got round
to going on my birthday, December 1st. Now, Mark had never read the books or seen the films. Upon receiving the tickets, we
decided Mark had better watch all of the films so he could appreciate the tour too. He became totally hooked - he loved it! He
loved the tour just as much as me & I can honestly say it is so worth a visit. I want to go again!! As we visited in December, you
can see snow around (just look at Hogwarts!!). I'd be interested to visit to see how it differs when it isn't Winter too.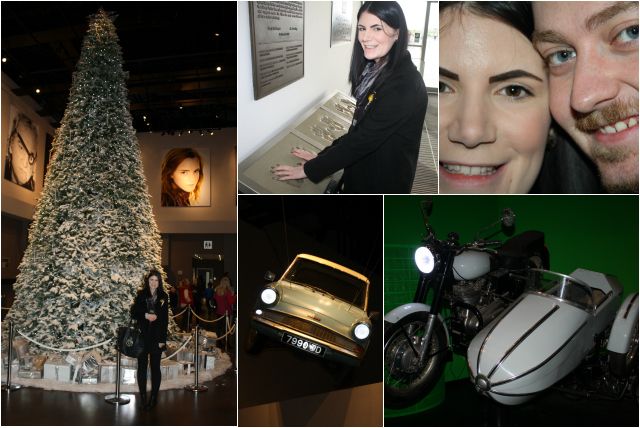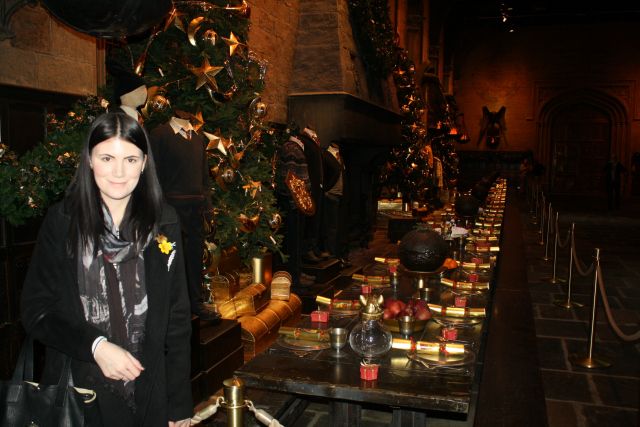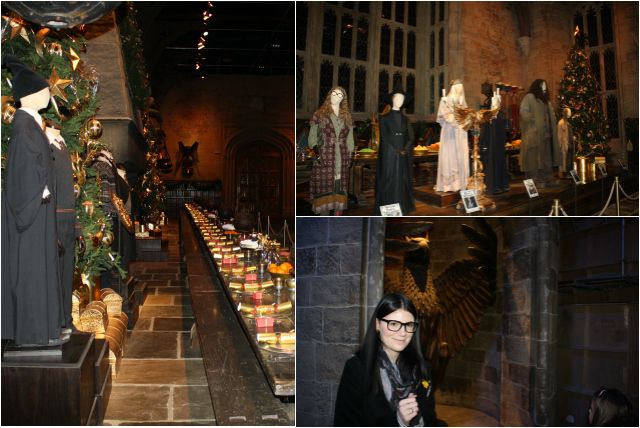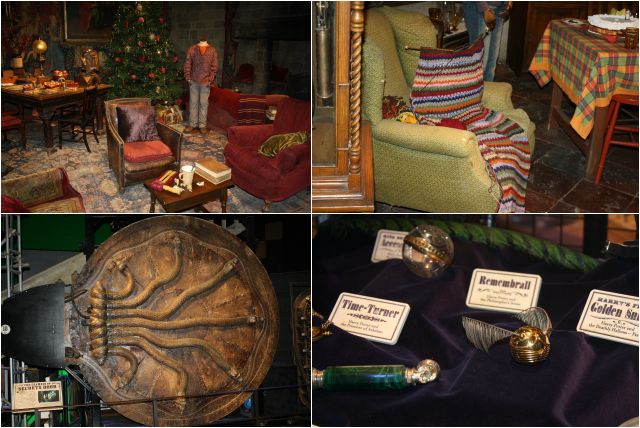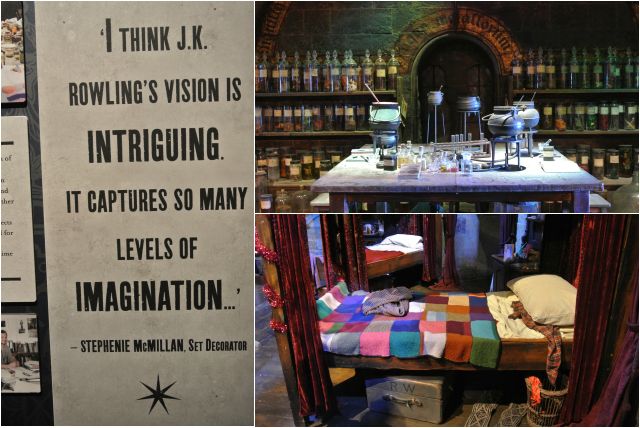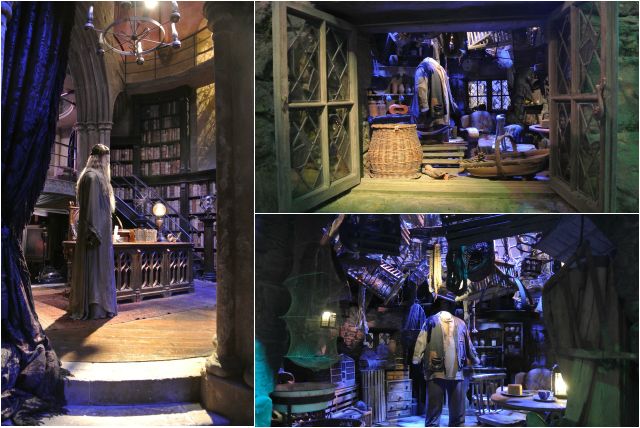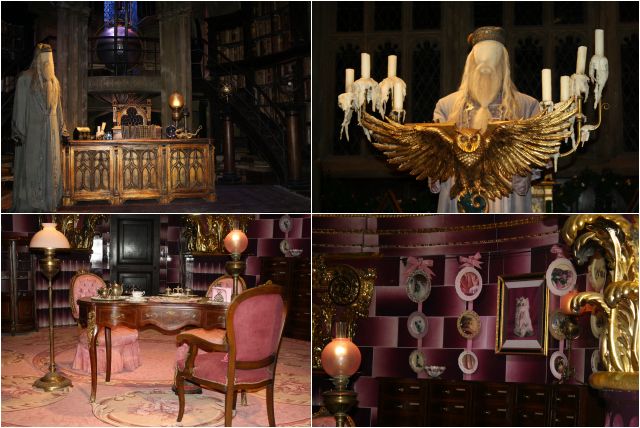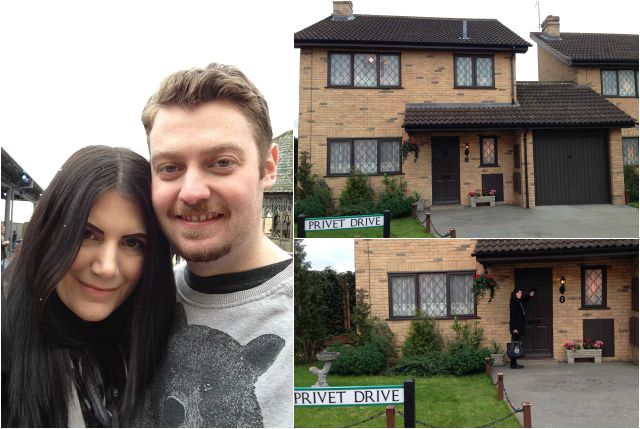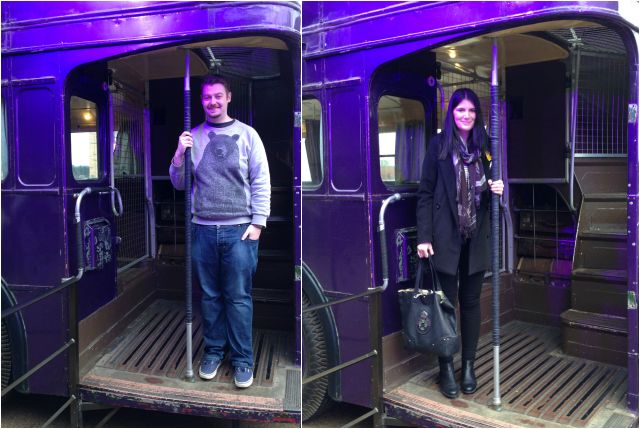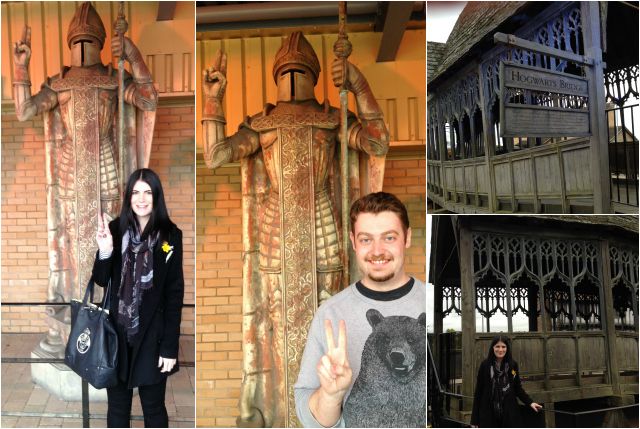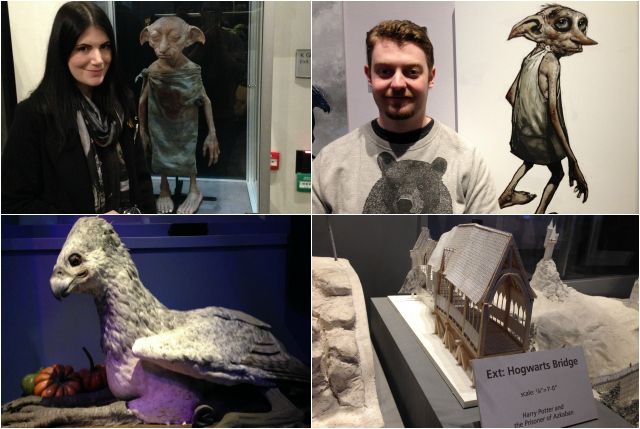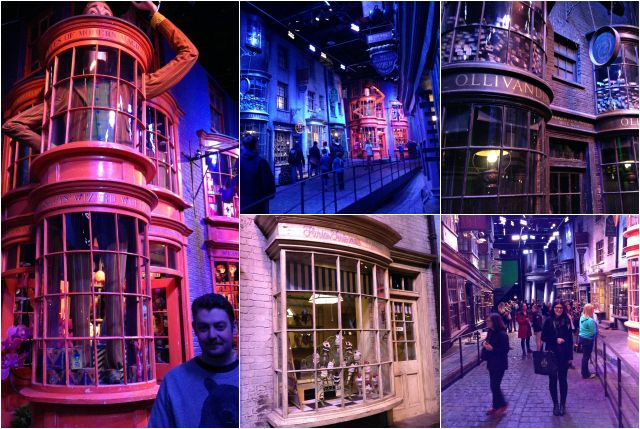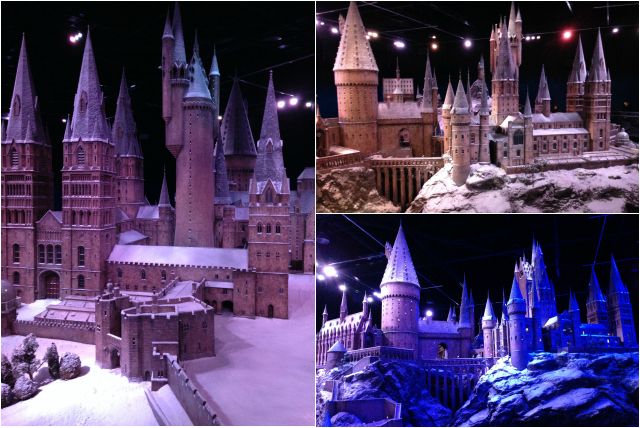 It took me such a long time to narrow down the photos to even this many! Now I have some advice for anyone who is going to visit the Harry Potter Studio Tour. Make sure you charge your batteries - we took a Canon DSLR, a Nikon bridge camera & our iPhone 5s. The two cameras died before we'd barely started - I was gutted! Take photos of everything you want to, and don't be afraid to pose with the props! The tour is split into sections, once you leave a section, you can't go back so spend as much time as you need to before moving on. Prepare to get a little bit emotional - awe, joy, sadness, excitement - you name it, if you grew up with Harry Potter like I did it's insane to see it set out like this and to learn things about the making of the films that will fascinate you and make you feel totally inspired. Make sure you take money or a card, the gift shop is amazing and you'll want to buy everything! Last of all, wear comfortable shoes because you're going to be on your feet for most of the tour.

Have you been to the Studio Tour? Would you like to go?
You can book your tickets here.

Facebook // Instagram // Bloglovin' // Pinterest