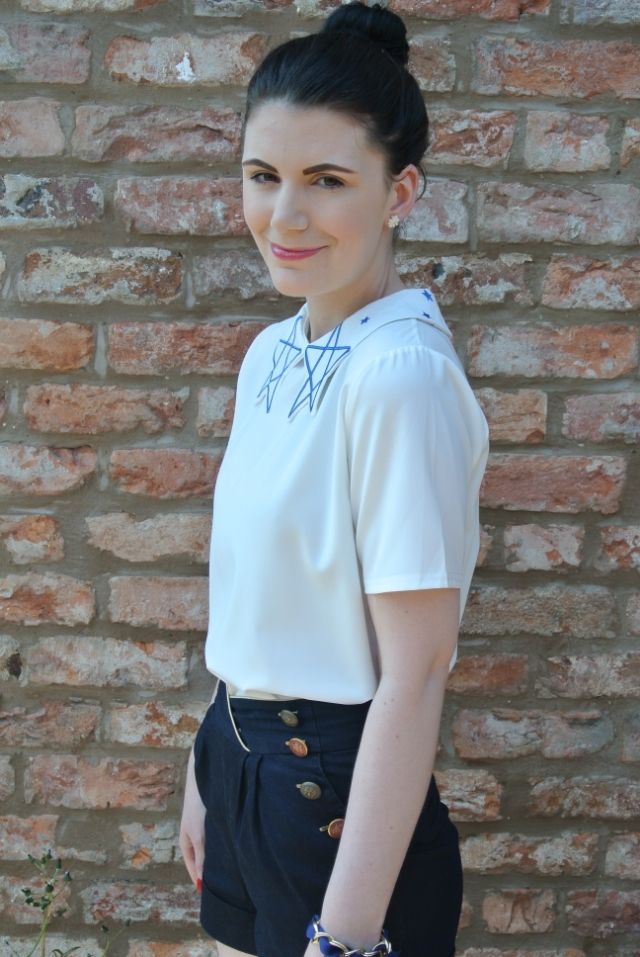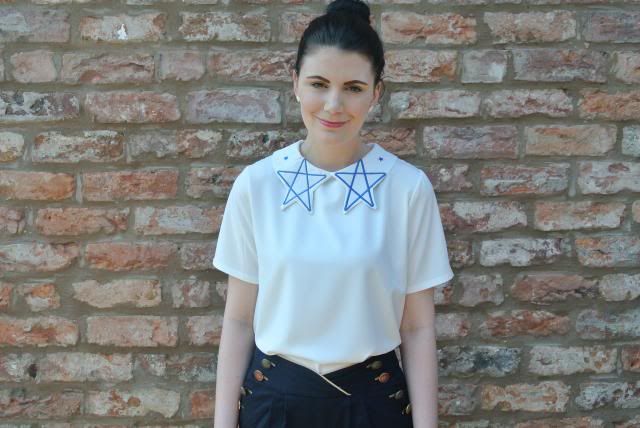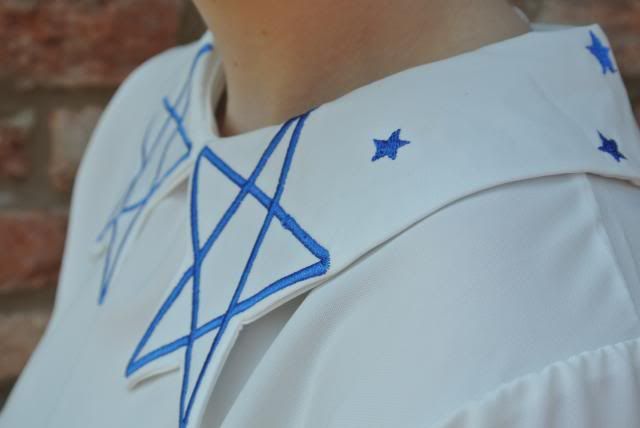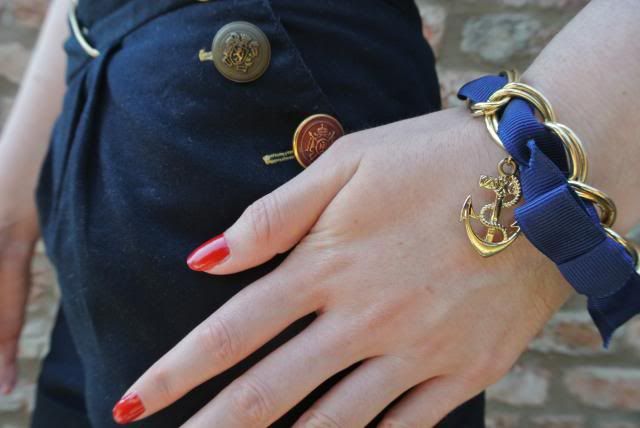 Star lapel blouse Chicnova $30.40, used a gift voucher
Nautical navy shorts River Island around £25, old
Nautical ribbon bracelet River Island around £5, old
Daisy earrings Craft fair £1
Nails painted in Red Gelly Barry M at Boots £3.99

A while ago, Chicnova contacted me and kindly sent me a $30 voucher to use on anything from their website, in return for a review on my blog of the product/s I chose. After much perusing (they have lots of lovely things!), I finally settled on the chiffon blouse with embroidered star lapel in white and blue. I already knew that I wanted to style this up nautically, who could resist with white and blue? It was the perfect sunny and hot day for it today, so I finally got round to wearing this gorgeous Summer outfit.

The blouse is so gorgeous on, it feels so smooth and cool on the skin. It does up at the back with a zip, which is really handy because I could do my hair and make-up before I put it on (a must in this heat!). What drew me to this blouse was the embroidered collar with those gorgeous star tips. I have never seen a shaped collar like it, and I fell in love instantly. I hadn't realised when I bought it, but there are little blue stars embroidered all the way round the collar - it's so sweet! I love it and can't wait to wear it again!

I was a bit dubious about ordering anything from sites where the country of origin isn't the UK - but I'm glad I had the opportunity to try it as the quality is better than I could have expected and shipping was surprisingly quick! Have you ever bought anything from Chicnova?