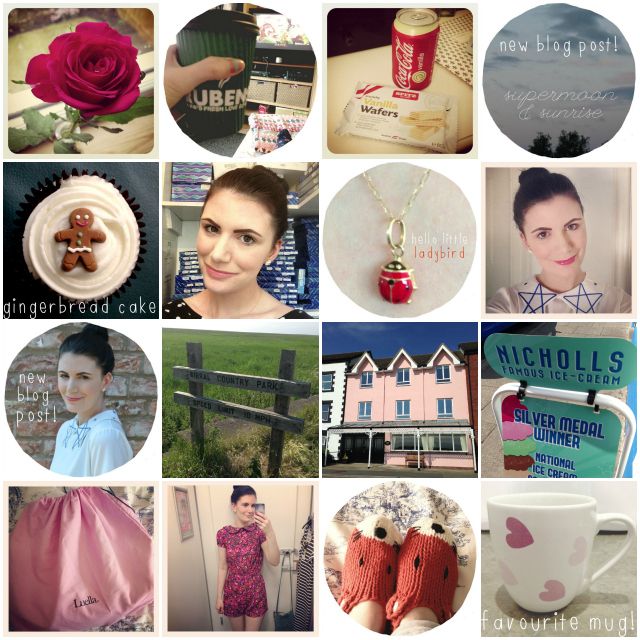 1. A rose from the flowers Mark bought me 2. Drinking hot chocolate from Rubens & playing Crash Team Racing on the Xbox 3. Vanilla coke & vanilla wafers - yum! 4. Chasing the supermoon & watching sunrise (post here) 5. Gingerbread cupcakes that Joanne bought Mark for his birthday 6. A cheeky lunchtime selfie at work 7. Wearing Summery accessories! 8 & 9. A very nautical themed OOTD (post here) 10. The sign for Wirral Country Park 11. Pink houses along Parkgate 12. Nicholls ice-cream shop - so delicious! 13. My birthday present for December!!! 14. A pretty floral pink playsuit from George at Asda (sadly my long body made this too short for me, boo!) 15. Foxy slippers 16. A questions & answers post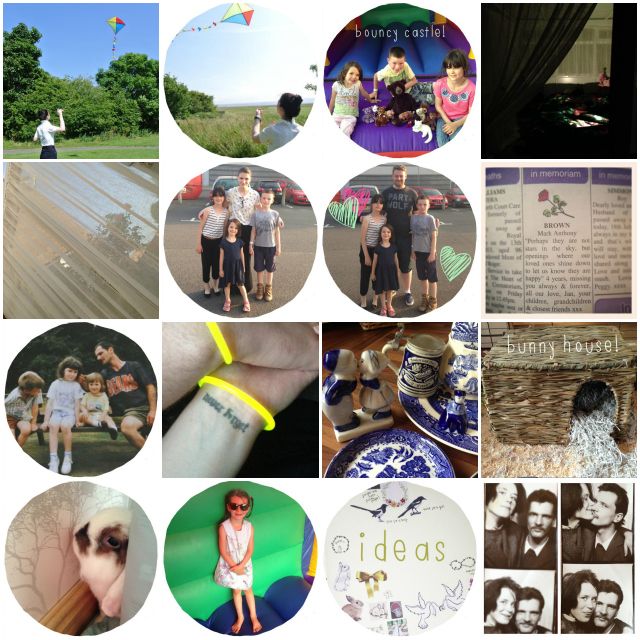 17 & 18. Ticking off one of my 25 by 25s - flying a kite! 19. Phoebe, Phoenix, Indigo & the bears on the bouncy castle 20. Our makeshift bedroom in mum's conservatory - so cosy! 21. Waking up to the sunshine (except today!!!) 22 & 23. Mark & I took Phoebe, Phoenix & Indigo to see Despicable Me 2 24, 25 & 26. Remembering my dad on the four year anniversary of his passing away (post here & more posts to come on what we did on the day) 27. Dad's blue and white china 28. Mark & I bought Fluffy the house rabbit a new bed... today it is a collapsed heap (I don't know if he likes it!) 29. Fluffy hiding behind the curtains 30. Indigo wearing my sunnies on the bouncy castle 31. Thinking up ideas a lot lately, but lacking the motivation to carry them out at the moment 32. A vintage black & white photobooth strip of my mum & dad, one of the treasures we found when clearing out the loft.

Hello lovelies, sorry I've not been around as much this week! Thank you for all your sweet comments & thoughts on my last post. Mark & I are on our 'holiday' at my mum's house, we've been here since Tuesday and will be here until Friday. I will catch up with all of you better when we are home, but for now here are some of the things I've been upto lately. Today we are off to Cadbury World, can't wait! Has anyone else been having the massive thunder storms all through the night and today? A little bit glad for a bit of rain :)

You can find me on Instagram here.