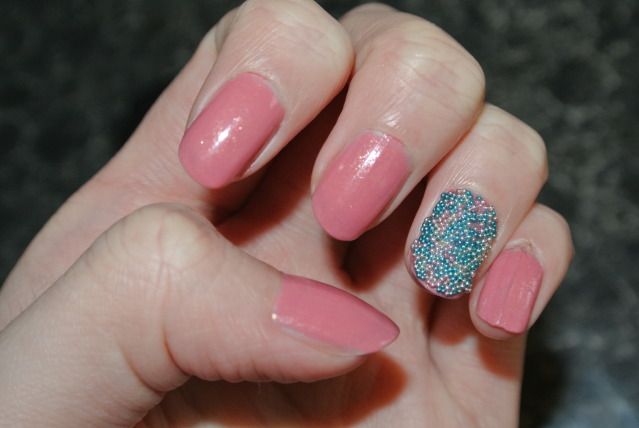 Last weekend was mumma bear's birthday, so I went home from Friday til Sunday to spend some time with my family :) I had a wonderful time as always, but it was very, very busy!! On Friday night I saw my two best friends, Nicola & Leah. We caught up like old times, had a McDonalds drink (tea, hot chocolate, banana milkshake!!), and spent a fair bit of time laughing. I miss these two ladies, and we definitely need to make lots of plans for next year!! Saturday saw mum & I wrapping up billions of Christmas presents. My mum buys for everyone, and I said I'd help her get it all done because she was worried about all the wrapping!! It was very productive and a job well done, as we managed to hand a lot of them out the same day (hello SPACE!). Saturday was of course mum's birthday, and she had some lovely gifts as pictured in the third photo above. The main thing I got her was the pretty vanity case at the back of the picture, as she had been after something to store all her make-up etc in for a while. I know she's been cleaning and rearranging in her room this week, so I think she must like it :). The final photo is Munch - long lost Munch!! Not quite as lost as Rennie though, who appears to have gone with Indigo's toys into the garage whilst the new playroom is being built!
♥
On Saturday evening I cut my mum's nails down for her, and decided to paint my own. I settled on this lovely pink from H&M, which has a gorgeous glimmer-y finish. On each ring finger I used some of the Constellation Nails from MUA at Superdrug. My sister, Zenobia, had these on her nails and she let me try them out for myself. Following this, on Sunday I went into Superdrug in Liverpool on my travels back to the Wirral, and picked some up for myself! I've got to say that I read many reviews saying these are one night only nails, but mine are still going strong 4 days later. I applied two thick coats of top coat to keep them in place, so maybe that's why. The Nail Constellations are just £3. The second photograph is a magnetic paint by W7 which is my sister Willow's. I painted her nails with it for her, as she was going to the Clothes Show on Monday (she went last year, and loved this year just as much!).


As you can see from the first two photographs, Winter has well and truly set in!! Half the day had passed before this frost had disappeared. It is absolutely freezing!!!! I had to go to the doctors this morning with a suspected ear infection, and sadly my suspicions were true. I have been prescribed some antibiotic spray, which I tried this evening and it's not too pleasant, but not too bad either. After the doctors Mark & I went into Liverpool for a browse, as Mark had a couple of presents he still needed to pick up. I searched in so many shops for a new knitted headband, and I still didn't find exactly what I wanted. I was just looking for a plain black one to match my scarf, but there were none to be found! I settled on this navy one from New Look, which is very nice, and only £2.99 as I used the 25% off voucher which is available at the moment :) aren't these foxy slippers amazing?! I fell totally in love with them in Primark of all places (I bought the best pj bottoms I've ever worn in there the other day - I will share those another day). The slippers are knitted loveliness and best of all were just £3. Has anyone else had any Primark bargains lately? I only ever usually find socks, tights and slippers!!