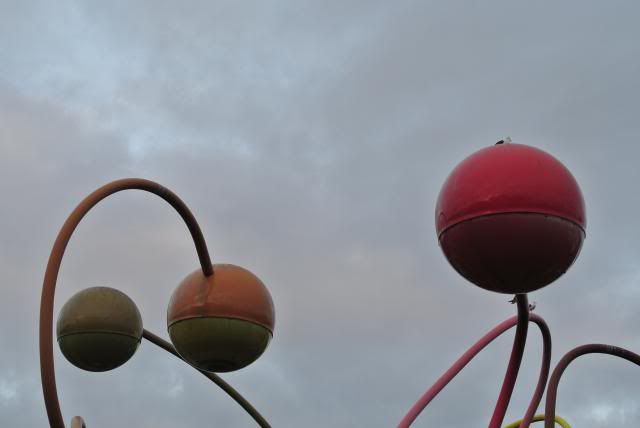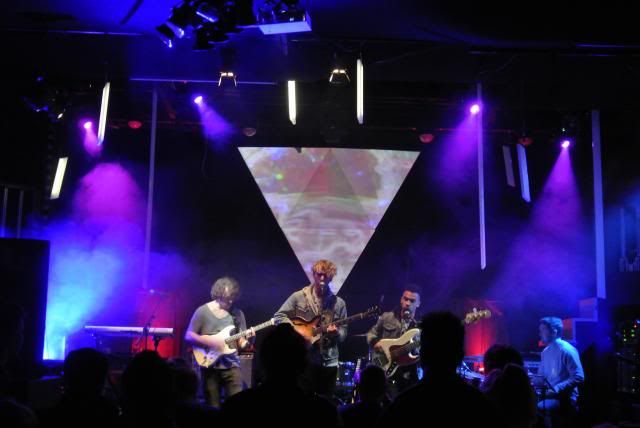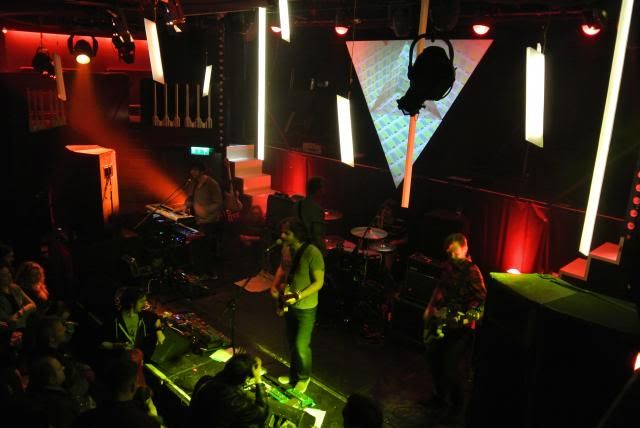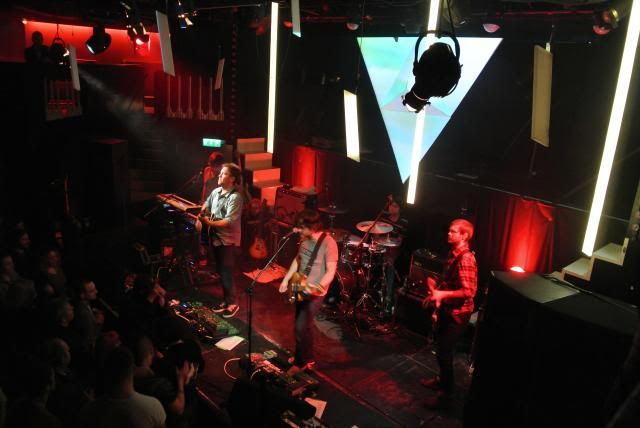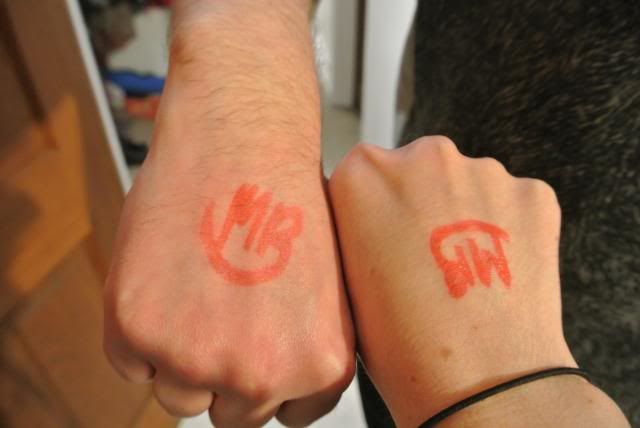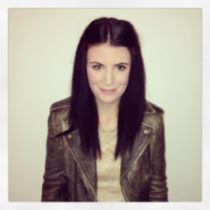 Last weekend, Mark & I embarked on another musical adventure to the Kazimier in Liverpool, this time to see a band called Minus The Bear - one of Mark's favourites. It was a bit of a mission trying to find the Kazimier, had we known it was right behind the above installation we would have perhaps found it easier! Upon walking into the intimate venue, I announced it hipster's paradise - the majority of the crowd were so painfully trendy, I had a hard time resisting hiding my comfortably-clothed self under a table. We hid out on the balcony instead!

The first support band, Collectors Club, were quite the indie band and reminded both of us of a Kooks meets We Are Scientists kind of sound. Their cover of Fleetwood Mac's 'Everywhere' was a definite winner - I can't help but sing along everytime I see Three's Pony advert, amazing I know.

Next up, we had Liverpool's very own Vasco Da Gama, with their very lively EP launch. There was a very mesmerising visual show alongside - you can just about make out the projector screen in the third and fourth photos. Even I was quite taken with these guys - it was an interesting mix, something a bit different. I did record one of their songs, but am yet to upload it! Mark was so taken with them that he went over to the merch stand afterwards and bought their EP, which we have been listening to in the car alternated with Minus The Bear ever since.

And finally, come 10pm-ish, Minus The Bear took to the stage much to everyone's delight. I must be getting old, because at the start of the night the thought of the headline act starting at 10pm made me feel tired. The support bands did a great job in passing the time though - it flew by. Minus The Bear, despite this not being my choice of gig, were fantastic. I was impressed! Mark had got me listening to a previous setlist in the week leading upto it, so that I knew a wider range of their songs. Their live sound was pretty flawless, and I ended up recording quite a few songs (some of my own accord, some at Mark's request). One of which is the video above, again me being lazy this is the only one I've uploaded to Youtube thus far. All in all, it was an awesome show, and I enjoyed it a lot. The only thing I wish had been different was that I'd worn ear plugs - I forget with my dodgy ear now that I can't do these intimate venues like I used to. It was very loud, and I think my ear did a good job of coping with the variety of sounds considering my tinnitus/half-deafness. However, I'd wholeheartedly recommend this venue to anyone, it's the perfect amount of intimate and cool, what with the awesome strip lights hanging down, and the triangular projector screen at the back of the stage.

So this particular 25 by 25 goal is going pretty well, two shows so far this year, and this morning I just booked tickets for Bastille in Leicester in October. Looking forward to seeing more bands!!