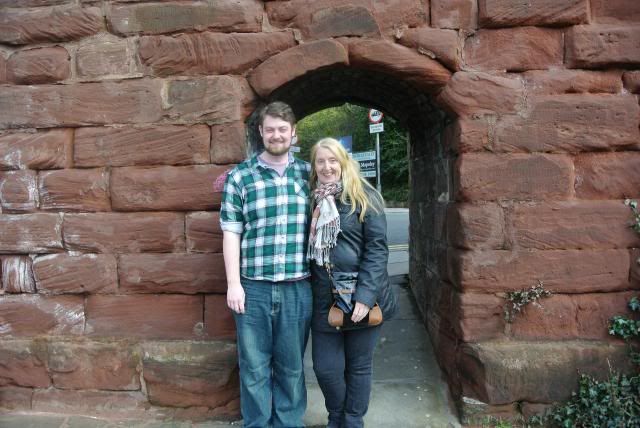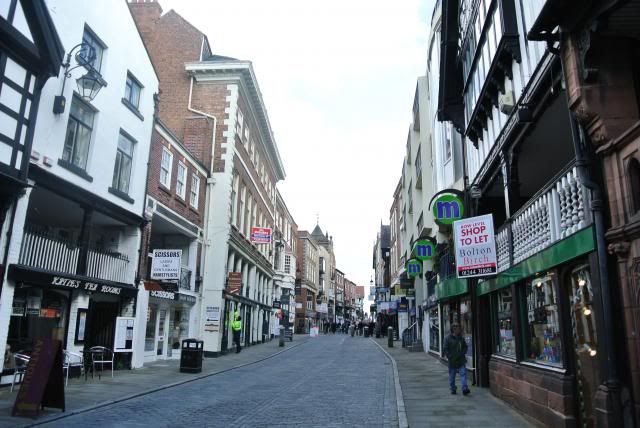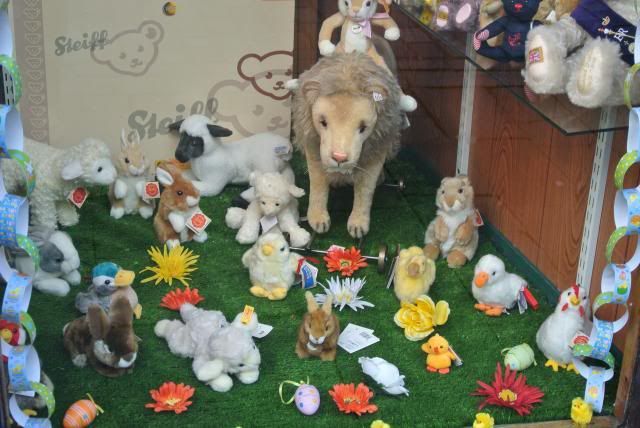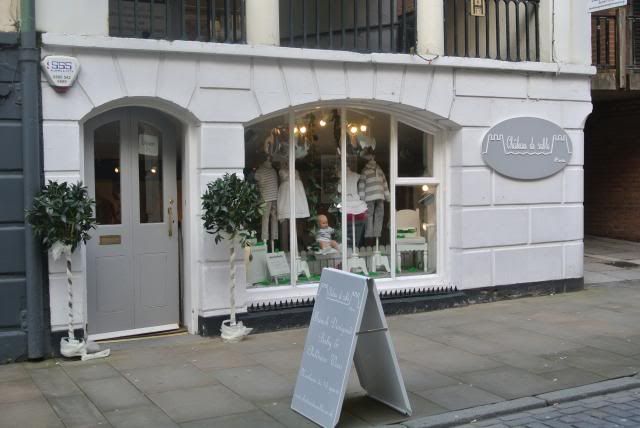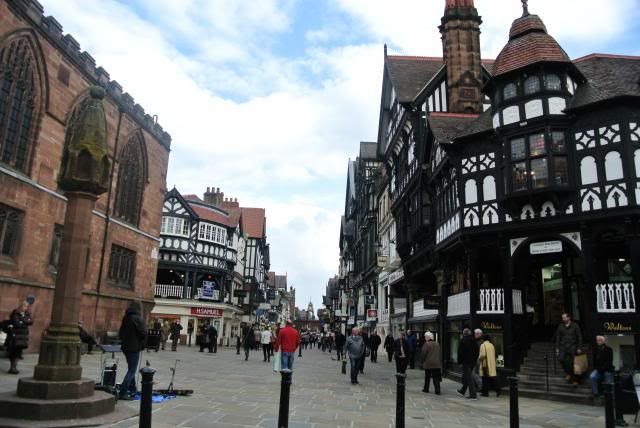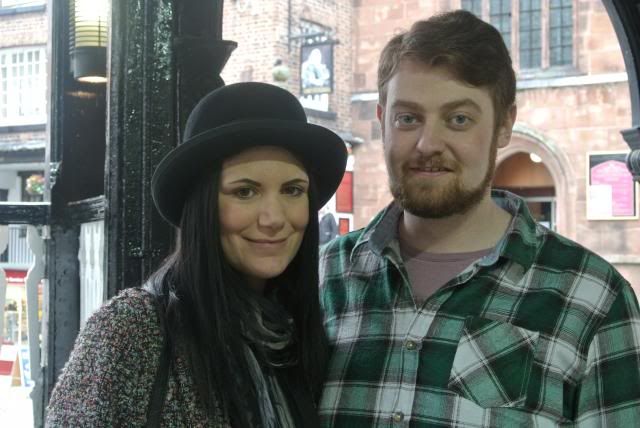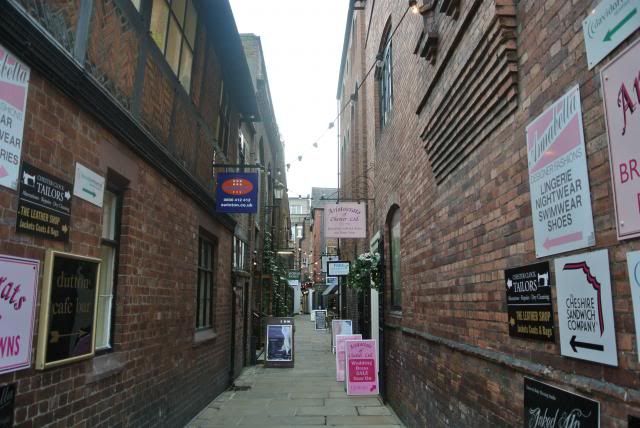 On Monday, Sandra, Mark & I went over to Chester for the afternoon to meet up with Sam & Craig. I'd never been to Chester before, despite being so close to it. It wasn't what I expected at all - it was beautiful, and bigger and better than I'd imagined! Chester is a historic Roman city, founded in AD79. You can still see all the beautiful architecture, it is such a picturesque place to visit, as you can see. There are many shops, little unique ones and big chains like Reiss and Cath Kidston. It's so charming, and the shops so pretty in all the lovely buildings. Some of the shops are basement level, so you are as tall as the window display and go downstairs to the shop, whilst others you go upstairs and walk along the row of first floor shops. It's unlike anywhere I've ever been before! We were only there for the afternoon, so we will definitely be going for a day trip soon to explore this wonderful city more.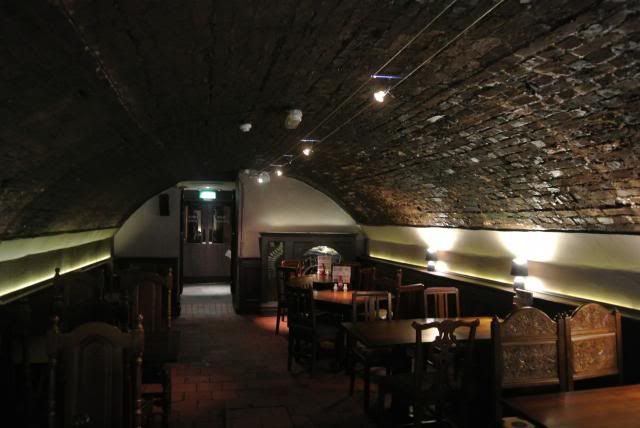 First up, we all went for lunch in Watergates Bar, on Craig & Sam's recommendation. It was very atmospheric inside, lots of little side passages into other areas. It was dimly lit, which could provide a very romantic setting for some! Everyone had burgers which were highly praised, and I went for the all-day brunch which was also delicious! If you're in Chester, it's worth a visit.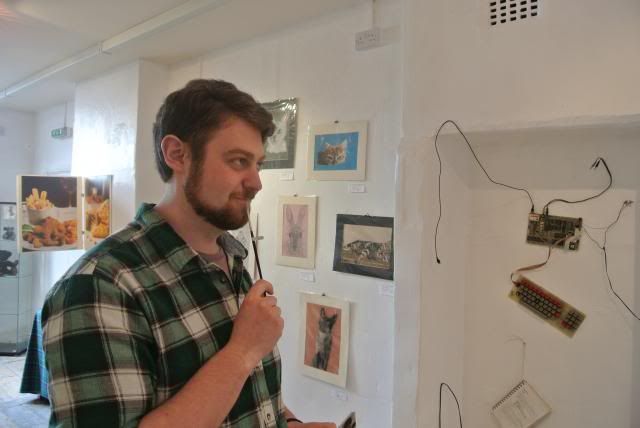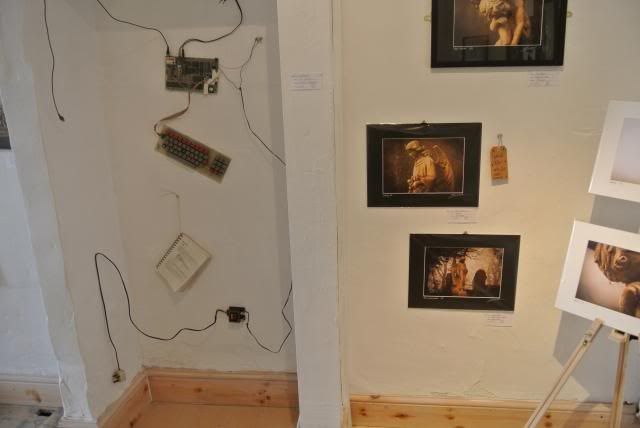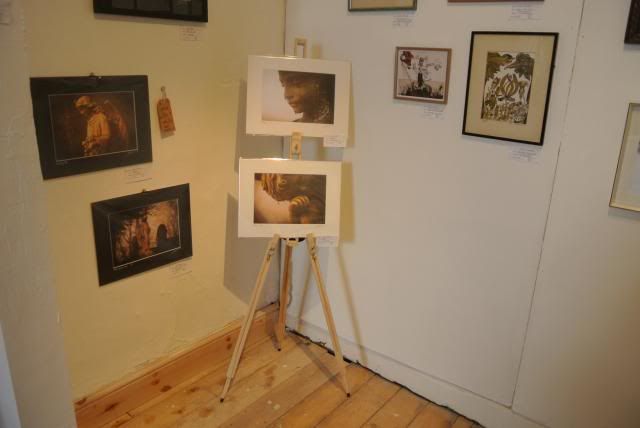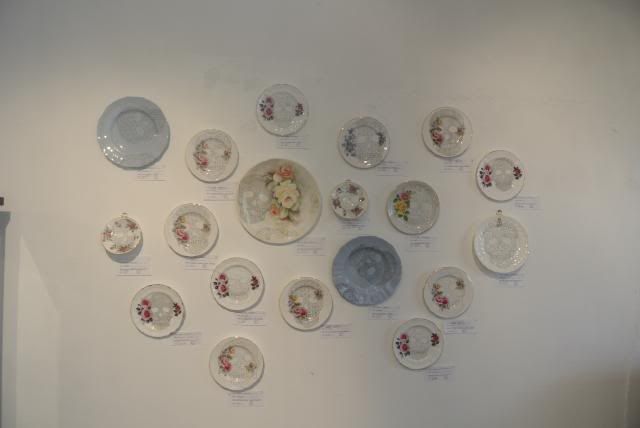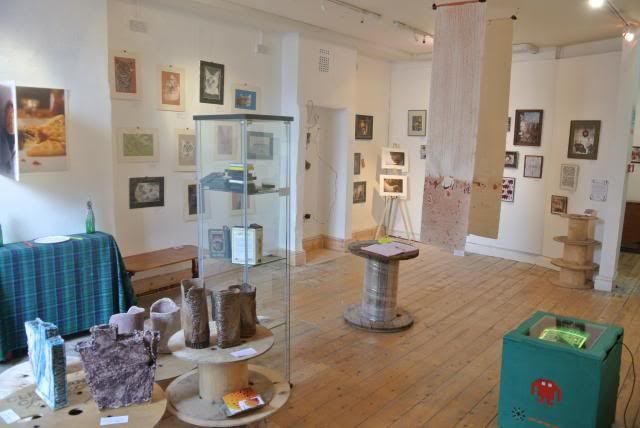 After lunch, we went for a wander around the shops. My favourite shop in Chester, by far, has to be Funky Aardvark. The website describes the shop as "the home of totally unique Art and Craft from jewellery to furniture, teacups to fine Art, the Aardvarks have something for everyone and at affordable prices too." - it is just like a real-life Etsy. There are so many treasures to browse, things to pick up, touch, put down (or run to the till and purchase!). There were so many original and wonderful things in this shop, I was delighted! All of the people who work in the shop (the Aardvarks), are people whose products are for sale, so if you wanted to ask them about something or ask for advice they're on hand to help. The Funky Aardvark also has an Exhibition space upstairs. At the moment, the exhibition is 'Attic Artists' and there were some weird and wonderful creations inside, as pictured above. If nothing else urges you to visit Chester, I hope that this fabulous little treasure trove does :) check out the website for more info on the Aardvarks, exhibitions, courses they run, and how to find it. I couldn't come away empty handed, and bought a bear illustrated card and a new paintbrush (I was obviously feeling inspired!).