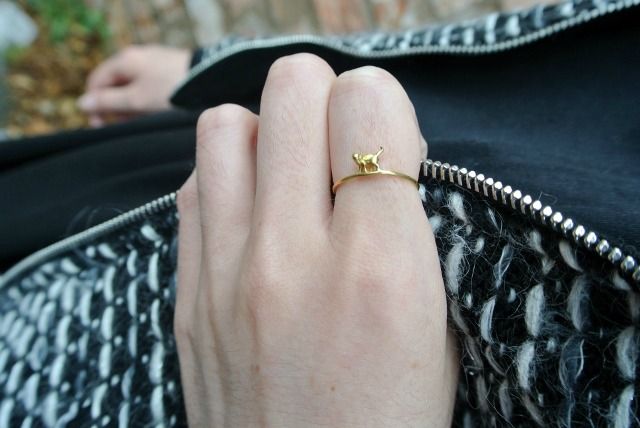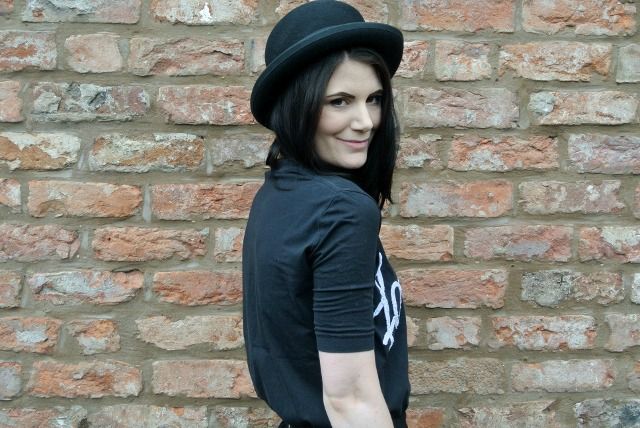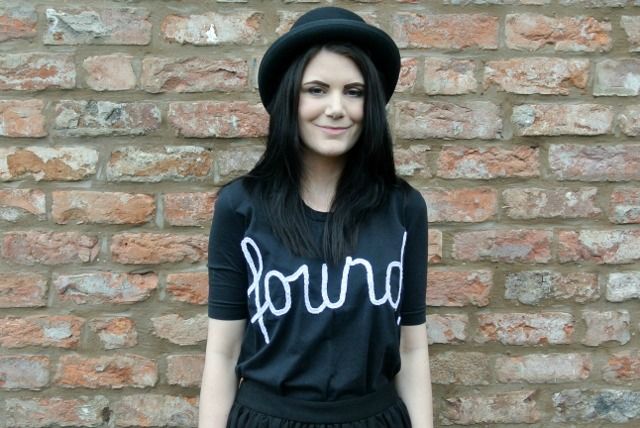 Bowler hat - Helene Berman Ebay £7.50
Textured zip-up jacket H&M £2 via carboot
Full skater skirt Warehouse £17 sale (was £45)
Cat On A Hot Tin Roof ring Vera Meat via Asos £13.95 student discount & sale (was £52)
'found' tshirt Markus Lupfer adopted from mum's wardrobe, originally via Ebay

This outfit is from a couple of weeks ago, when Mark & I went on a date night to see Monster's University (which is awesome!). I fell in love with this jacket when I saw it on the carboot sale, but sadly being a size large it is a bit too big for me and therefore not very flattering at all from the front. This is one of my favourite tshirts, and Markus Lupfer another favourite designer. My mum has the white 'lost' tshirt which compliments this one, but I adopted this after the white applique turned slightly grey in the wash - hurrah for me, one mumma bear's loss is a great gain to me.

A little while ago, I won a £50 Asos voucher thanks to the lovely Sarah at Temporary Secretary. One of the things I chose to use the voucher for was this Vera Meat ring, I'd had my eye on it for such a long time and couldn't resist it at a fraction of it's original price. Thank you again Sarah!

What do you think of my first try at monochrome? :)

p.s. This is my 200th post!! I have a 150 follower giveaway planned for September :) hello lovely followers!