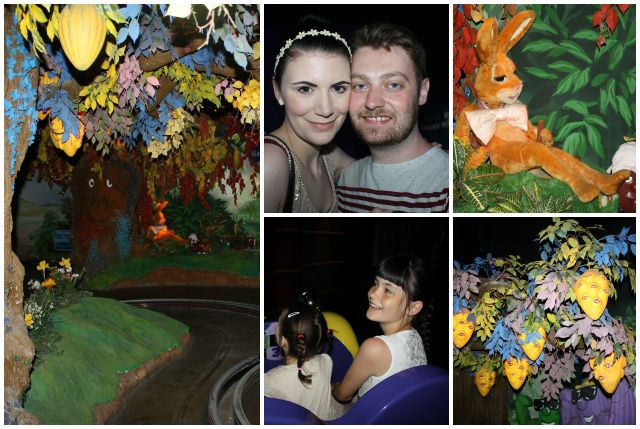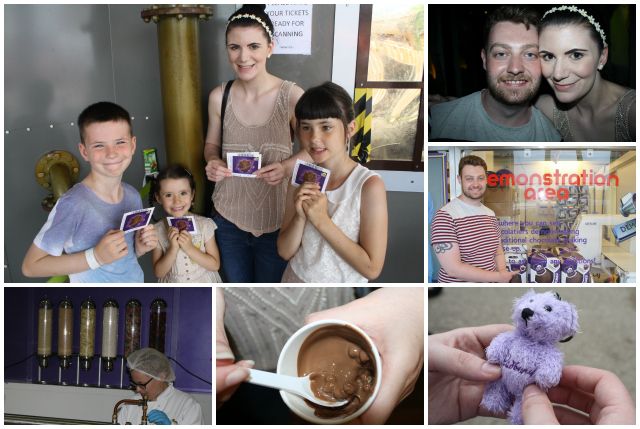 When Mark & I were on our holiday with my family, we took my littlest brother (Phoenix) and sisters (Phoebe and Indigo) to Cadbury World. The journey didn't go without hitches, it was pouring down on the way as it was the night/morning of the terrible thunder storms. There were roadworks through Birmingham, and we were delayed a lot. The children got restless in the car, but after finally arriving all was well again, and luckily the time restrictions had been lifted on that day.

We were given a few bars of chocolate each to get us started and we were on our way! There were lots of helpful and interesting facts being read out by special screens, pressing buttons, and people in fancy dress. All the children thought it was a lot of fun when we were sitting in one area and the benches shook us like the cocoa beans are shaken! It was a really fun day out, and I'd recommend it to anyone, even if you don't have any little people to take! We took lots of photos, ate lots (mm melted chocolate! with wine gums in Mark's case!), went on a special car ride, wrote with chocolate, jumped up and down on an interactive floor breaking bars of chocolate up, pretend surfed, bought souvenirs from the gift shop and spent time in the amazing play area (sorry, I think the play area is little people only!).

Are you craving chocolate now? I am!